News
News
At Springmont, we're proud of our school and like share the accomplishments of our students, alumni, faculty and staff. Here you'll find information about Springmont including recent school news, articles about our curriculum and other interesting items. For additional press or media information, please contact Julie Strickland
jstrickland@springmont.com
or 404.252.3910.
You're Invited...
December 03, 2018
By Julie Strickland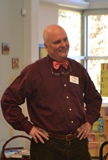 All parents are invited to join Head of School Jon Alden for coffee and conversation on Friday, December 14, at 8:30 a.m. in the Media Center. Discussion will center on the strategic planning process, and Jon will be joined by George Conway from Independent Education Services who has been retained to develop and administer surveys of Springmont's various stakeholders, including our parents. No need to RSVP.
Follow Us on Facebook!
---
Springmont School.
1 day ago
Photos from Springmont School.'s post
Each February, Toddler & Primary classes invite families to join in Community Outreach or Service Projects. This year, Dajar and Rosanne's families packed meals bags that will be donated to the Latin American Association's food pantry. Remzije and Zaiba's classes packed toiletries for The Drake House, a local resource for homeless mothers and children. Projects like these give children a tangible way to practice compassion, an integral part of Global Awareness, one of our school's core values.
---
Springmont School.
2 days ago
Twelve members of Springmont's Running Club, open to Upper Elementary and Middle School students, participated in Sunday's Hot Chocolate road race. Many students ran personal bests, and in his first ever 5K, Cole came in 4th of 211 boys 14 and under. Way to go runners!
---