News
News
At Springmont, we're proud of our school and like share the accomplishments of our students, alumni, faculty and staff. Here you'll find information about Springmont including recent school news, articles about our curriculum and other interesting items. For additional press or media information, please contact Julie Strickland
jstrickland@springmont.com
or 404.252.3910.
You're Invited...
December 03, 2018
By Julie Strickland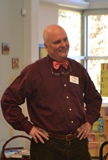 All parents are invited to join Head of School Jon Alden for coffee and conversation on Friday, December 14, at 8:30 a.m. in the Media Center. Discussion will center on the strategic planning process, and Jon will be joined by George Conway from Independent Education Services who has been retained to develop and administer surveys of Springmont's various stakeholders, including our parents. No need to RSVP.
Follow Us on Facebook!
---
Springmont School.
today
Springmont has set a record for the greatest amount of money EVER pledged to support financial aid at Springmont through Apogee and the Georgia Tax Credit Scholarship Program. Thanks to some great community champions, this program is catching on as people realize it's truly a win-win-win. The applicant receives a dollar-for-dollar tax credit, Springmont is able to offer more money in financial aid to mission-appropriate families and more resources in the budget are made available for other school needs. The deadline to apply is December 15th. Sign up today!
https://www.apogeebase.com/donate
---
Springmont School.
1 day ago
Photos from Springmont School.'s post
Yesterday's Academic Fair was outstanding!! From the lessons shared with parents by younger students to the intriguing presentations made by Upper Elementary & Middle School students and the amazing Art Show in the Media Center, we couldn't be more impressed by our students' talents, skills and poise. Kudos to all!
---