Visit Springmont
Visit Springmont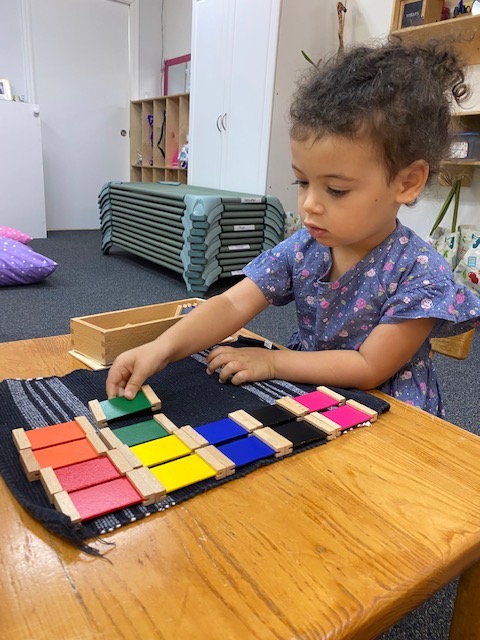 We invite you to join us for a Zoom Coffee, our January 19 Group Tour, and/or a one-on-one Campus Tour. We understand that some families are new to Montessori while others are already more familiar with the pedagogy. As we do with students, we seek to provide an individualized admission experience!
Zoom Coffees are perfect if you have questions, are just beginning to explore Montessori or school options, or just want to listen to some conversation before visiting campus.
There's no need to RSVP but we hope you will join the conversation, ask questions, or just listen in!
Tuesday, October 25, 2022, 10 a.m. - Toddler & Primary (parents of applicants ages 18 months-6 years)
Thursday, November 10, 2022, 10 a.m. - Elementary & Middle School (parents of students grades 1-7)
Tuesday, December 6, 2022, 10 a.m. - Toddler & Primary (parents of applicants ages 18 months-6 years)
January 19 Group Tour: Springmont has shifted our focus this admission season! We realize that visiting campus on a Sunday when classes are not in session does not adequately represent our unique learning environments or our robust community. Rather than our traditional Open House (originally scheduled for Sunday, January 22, 2023), we will offer a group tour on Thursday, January 19, 2023, at 9:00 a.m. This will allow prospective parents to see our classes in action! Kindly click here to RSVP by Tuesday, January 17. If you can't attend on January 19 or prefer an individual tour, please feel free to call or email us!
We thank you for your interest in Springmont School and look forward to hosting you on campus soon!
Campus Tours are individualized based on the academic level/grade of your child(ren) and allow you to see our beautiful campus and classes in action. There's also time to ask questions and to learn a bit more about our philosophy and programs.
To schedule a tour, simply complete our online Inquiry Form or email admission@springmont.com and a member of our Admission staff will contact you to schedule your personal tour.
Prefer to call? 404.252.3910
From Our Parents & Students
Great job adapting to this situation.
- Primary parent, January 2021
Springmont is the best school ever! I am grateful that I am in this school!
- Lower Elementary student, November 2020
You all are doing a fantastic job and I could not be more happy to have chosen Springmont for our kids! The adaptability you all have shown throughout the past year with the best interest of our kids and the teachers at heart is exemplary!
- Elementary parent, January 2021
I am thankful for the sense of community at Springmont!
- Upper Elementary student, November 2020
Everyone has just done a wonderful job over the last 12 months. Way beyond.
- Middle School parent, January 2021