Outdoor Education & Landschool
Outdoor SCIENCE EducatION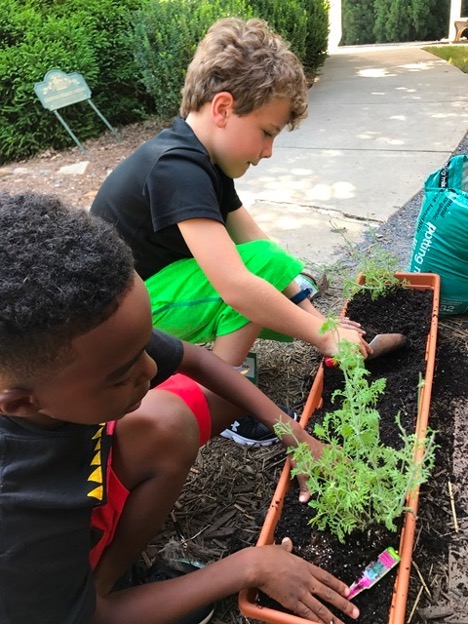 Outdoor Science Education is an integral part of Springmont's curriculum. Our outdoor program fosters independence, self-confidence, responsibility and cooperation while encouraging environmental awareness through adventure. Outdoor Science Education classes connect students with our campus farm animals and gardens. Our chickens, goats, sheep, rabbits and turkey are cared for by the students. Studies in composting, soil quality, planting, propagating and plant care are integrated into the care of the school's many gardens.
At the Elementary level, Outdoor Science Education also encompasses opportunities to explore through "Going Out" trips and Field Trips as well as the direct experience of the ecology of the child's bioregion.
Middle School students have opportunities to develop life skills by caring for the animals as well as using hand tools and teamwork to clean, maintain, and beautify our animal enclosures and garden areas. Students have the opportunity to extend their outdoor work through individual studies or apprenticeships.
---
Landschool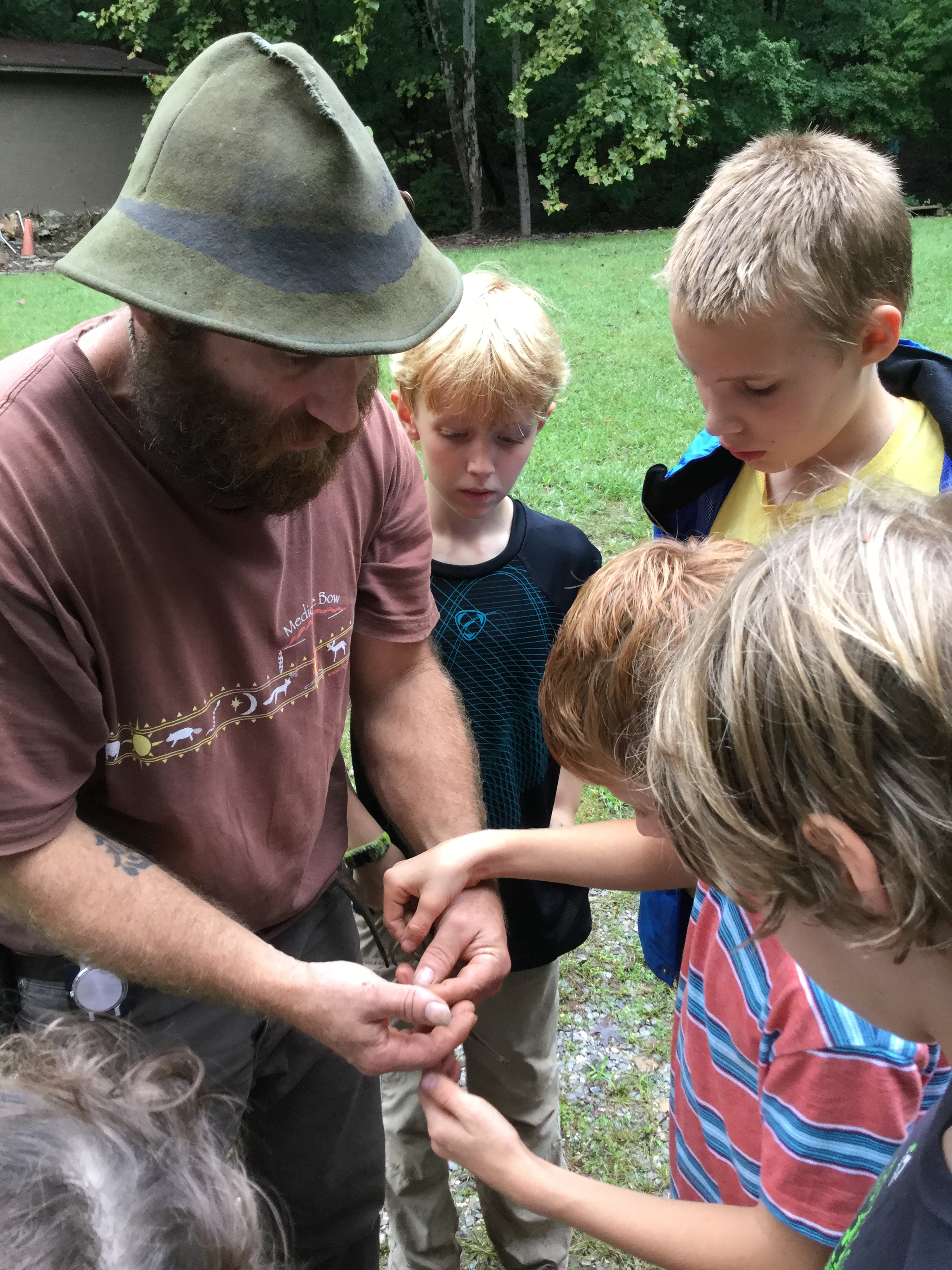 Springmont's Landschool is an 86-acre mountain retreat located in Summerville, Georgia, just 80 miles northwest of our Atlanta campus (a 90-minute drive). It is situated in the foothills of the Appalachian Trail and abuts section 7 of the Pinhoti Trail. Nature abounds on this beautiful property. In the mornings deer, wild turkey, geese and beaver can be see by the 3-acre pond. The meadow is home to hawks and rabbits, and crayfish, salamanders and newts can be found in the spring-fed creek.
The property is equipped with a 4,000 square-foot lodge, complete with separate sleeping quarters and bathrooms for males and females, a fireplace, and a large kitchen. There is also a covered pavilion, covered porch and fire pit.
Beginning in Elementary, classes make overnight visits to the Landschool. Lower Elementary students spend two days and one night each fall and each spring, while Upper Elementary students spend three days and two nights each fall and each spring. On-site activities include art projects and lessons with naturalists, as well as community building, cooking and hiking opportunities. Not only do these trips provide students with opportunities to learn more about the environment, but they also allow them to gain independence and practice collaboration as students help plan the trip, cook their meals and clean-up and organize the lodge and outdoor areas. Most importantly to the students, Landschool trips are great memory-makers; students gain much in the way of knowledge while bonding with their classmates.
The Middle School's three annual trips to the Landschool are designed to give students meaningful experiences in a natural setting to build community, personal confidence and life skills. Through team building exercises such as hiking the Pinhoti Trail, maintaining trails or meal planning and team cooking for the entire class, students learn to depend on their own inner resources and on those of others. The importance of independence and inter-dependencies on one another are equally emphasized.
Camp Building:
The camp building is comprised of 4,000 square feet including four main rooms. Separate bunk rooms for boys and girls (with 22 beds each) are located on opposite sides of the building. Connected to each bunk room is a bathroom with multiple shower stalls, toilets and sinks. Sinks and toilets have ADA accessibility. There is a large kitchen for food prep, and a 3,000-square-foot great room that features seating, a ping-pong table, a variety of games and a large wood-burning fireplace. The building has central gas heat and limited cooling via portable air conditioners.
Covered Play Area:
The 3,000-square-foot covered play area has a concrete floor. It serves as a common meeting place during the occasional rain storm. Court games can also be played on the hard surface.
Three-Acre Pond:
Just down the driveway and across Poplar Springs Road is our small lake, complete with a family of beavers and also fish, frogs, turtles and geese.
Hiking Trails:
There are three marked trails on the Landschool property.
Green: A 30-minute easy hike.
Blue: A moderate hike that continues from the Green Trail for approximately an additional 10 minutes.
Red: A 30-minute easy hike.

When not in use by our school community, the Landschool property is available for rent. Please email our Outdoor Science Education Teacher or call 404-252-3910 for more information.