Alumni
WELCOME FROM ALUMNI ASSOCIATION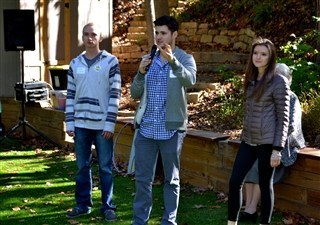 A Springmont education provides an unforgettable experience. In addition to the excellent educational program, the Montessori philosophy goes above and beyond, allowing children to learn invaluable life lessons. The school's sense of community and support fosters an environment where students develop respect, compassion, and leadership skills they will use for a lifetime. Regardless of individual strengths and weaknesses, all of Springmont works together to grow individually and as a community.

The Springmont Alumni Committee plans events for alumni in order to bring together past students with current students, parents and teachers, keeping the sense of community alive long after graduation. We look forward to meeting other alumni and coming together through events and reunions. The values we have learned and the lifelong friends we have made at Springmont are what drives us to give back to the school and continue to participate in this community. As Maria Montessori said herself, "[I]t comes for a moment, but its benefits last for a lifetime."

Clarissa Espina, CJ Turner, and the Springmont Alumni Association
Alumni Committee: Clarissa Espina and CJ Turner (Co-chairs), Alex Diaz, and Trevor Love
---
Springmont's Alumni Association strives to reconnect First Montessori/Springmont classmates with one another and re-engage alumni and alumni families in the current life of the school.
The Alumni Association also assists in outreach, event planning and fundraising. Visit our Alumni Facebook page!
Connect with us!
Interested in joining the Alumni Committee? Email Lauren Stevenson, in the Development Office, or call 404-252-3910.
Have you recently graduated? Accepted a new job? Been married? Send your class notes to Lauren Stevenson so we may share your good news with your classmates!