Be Involved
Be Involved
Springmont students are math wizards and musical performers, writers and scientists, soccer players, and violinists. At Springmont, they're comfortable enough to step out of their comfort zones and take part in all the school has to offer. Teachers and Staff enable them to explore every interest and develop many talents. Consequently, students learn more about themselves and their passions, broadening the scope of their future. Students learn to be leaders in their own way and take pride in their school, their accomplishments, and themselves. We couldn't do these things without the help of many: parents, volunteers, and donors. It takes a community and that's what Springmont is.
---
SPRINGMONT PARENT ASSOCIATION & VOLUNTEERISM
Parents are essential partners with Springmont in the education of children. Our parent organization mobilizes and coordinates volunteers for many events throughout the year, including the Springmont Festival & Montessori Mile, Field Day, and a variety of other community events. Parents are offered many avenues for becoming actively involved in either short-term or longer-term roles.

Our parent association was started in 1992 by a group of parents as a support system for the staff, Teachers, and students, and is a vehicle through which parents have the opportunity to become an active part of the school community. Children benefit from seeing their parents engaged in their school environment. The Teachers and staff benefit from the extra support, both concrete and in spirit, given by parents. Through the Springmont Parent Association (SPA), parents have the opportunity to become involved and make a difference in their child's educational experience.
---
Welcome
Dear Parents,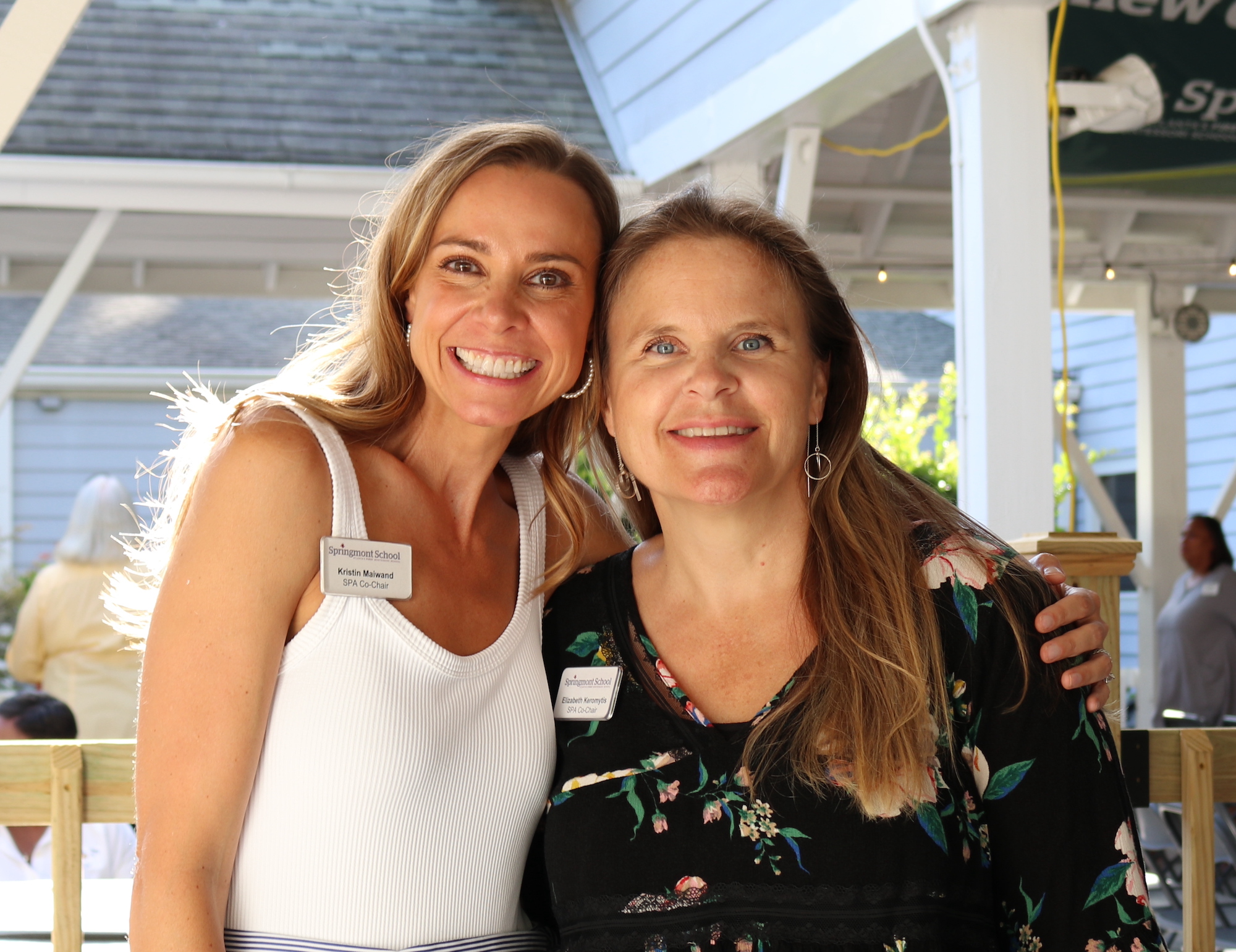 Welcome to the 2023-24 school year! All parents are automatically members of the Springmont Parent Association (SPA) and are encouraged to get involved! The best way to stay up to date with SPA activities is to join the Springmont Parent Association Facebook group.
Volunteerism is a great way to make connections with other parents and will help enrich your family's Springmont experience. We are delighted to be helping to build community and get parents signed up to help with various school events and faculty/staff appreciation opportunities. Ready to sign up to help with one or more events? Click here to access our sign-up sheets. And thank you!
The Springmont Parent Association's monthly meetings are noted on the school calendar. Need to reach us? Email spa@springmont.com.
Warm regards,
Elizabeth Keromytis and Kristin Maiwand
2023-24 Co-Chairs of the Springmont Parent Association (SPA)
Outstanding Volunteers
Congratulations to our Volunteer of the Year award recipients!
2023 - Elizabeth Keromytis and Kristin Maiwand
2022 - Wendy Sandvi
2021 - Sarah Fox
2020 - Ann Colonna
2019 - Raluca Toma de Garcia and Shama Shah
2018 - Carol Santos
2017 - Megan Hakerem
2016 - Ann Crouch and Chris Huff
2015 - Stan Stockdale
2014 - Saul Levy and Rosie & Rudy Rojas
2013 - Jen Barich and Asa Clough
2012 - Steve DeVinney