News
News
At Springmont, we're proud of our school and like share the accomplishments of our students, alumni, faculty and staff. Here you'll find information about Springmont including recent school news, articles about our curriculum and other interesting items. For additional press or media information, please contact Julie Strickland
jstrickland@springmont.com
or 404.252.3910.
May 20, 2019
After Friday's Annual Meeting of the Members, we are happy to announce the unanimous election of two new Trustees! We thank them in advance for their service.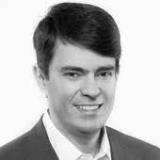 Leandro Santos is a Partner at McKinsey & Co. with strategy, growth, merger and integration, finance, operations and digital/technology experience, primarily in the High Tech and Telecom industries. In addition, Leandro has served as an external expert advisor for the last four years to the Board of Directors of the Technology Business Management Council, a non-profit technology standards organization to improve IT financial management. Leandro has his Bachelor of Science from State University of Campinas in Brazil, his Bachelor of Business Administration from Pontific Catholic University of Campinas in Brazil and an Executive MBA from Goizueta Business School at Emory University. Leandro and his wife, Carol, have three children at Springmont – one each in Chris' Lower Elementary class, Nicole's Upper Elementary class and Remzije's Toddler Class.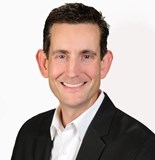 Hamilton Williams is Associate Principal with the architectural and engineering firm of GreenbergFarrow. Hamilton has worked within the commercial land development industry for over twenty years. His firm provides expert land development consulting, program management and design services to retailers, developers and owners that have a national and international footprint. Outside of work, Hamilton volunteers with multiple recreational and sporting communities as a coach and team parent, donates design and trade experience to local start-up companies, coordinates community service participation opportunities and participates in statewide trail maintenance and watershed clean-up events. Hamilton earned his Bachelor of Landscape Administration at the University of Georgia. Hamilton currently serves on the Facilities Committee and the Landschool Board. Hamilton and his wife, Kristen, have one child at Springmont in Chris' Lower Elementary class.

Recent Posts
Archives