News
News
At Springmont, we're proud of our school and like share the accomplishments of our students, alumni, faculty and staff. Here you'll find information about Springmont including recent school news, articles about our curriculum and other interesting items. For additional press or media information, please contact Julie Strickland
jstrickland@springmont.com
or 404.252.3910.
Yay for Field Day!
May 22, 2023
By Julie Strickland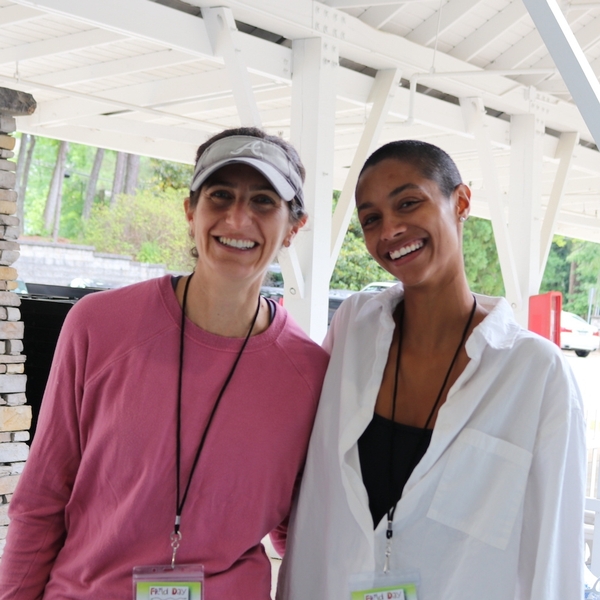 THANK YOU to all the parents who volunteered for Field Day last week, especially our Parent Co-Chairs Wendy Sandvi and Jaycina Almond, pictured left to right here! You helped to make our 2023 Field Day one of the best ever! Of course, the day would not have been possible without excellent coordination by PE Teacher Tiffany Orem and the enthusiastic support of Teachers, Assistants, and staff who made sure students enjoyed each activity! Special recognition goes to all those who sat under the Soak' N Wet Bucket during the Elementary event!
Look for more photos on Facebook and Instagram!

Follow Us on Facebook!
---
Springmont School.
1 day ago
This summer, Springmont's Toddler Program and Primary Camp are focused on the continents! As part of our celebration of Africa this week, campers enjoyed interactive sessions with DrumRise, performers sharing traditional West African music! With opportunities to dance and play along, students were inspired by the energetic rhythms and fascinating instruments. Experiences like this promote creativity, self-expression, and an authentic connection with cultures other than our own.
---
Springmont School.
1 weeks ago
Last night's Middle School Commencement showcased the authentically engaged and close-knit community of learners of whom we are so proud! Hearing from each student about their most memorable and treasured Springmont moments and experiences and how they have been helped to become their best selves assures us that these extraordinary, confident, and socially conscious young people will make our world a better place. We wish our 2023 graduates great happiness and success as they embark on the next chapters in their lives!
---