News
News
At Springmont, we're proud of our school and like share the accomplishments of our students, alumni, faculty and staff. Here you'll find information about Springmont including recent school news, articles about our curriculum and other interesting items. For additional press or media information, please contact Julie Strickland
jstrickland@springmont.com
or 404.252.3910.
Winter Wonders Camp Registration
November 16, 2020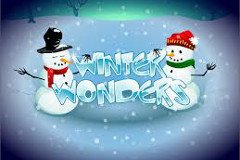 Thank you to all the Toddler/Primary parents who completed our Winter Care/Camp Survey! We received enough interest to proceed with registration for our Toddler and Primary Winter Wonders Camps on the following dates during Winter Break.
Monday, 12/21
Tuesday, 12/22
Wednesday 12/23
Monday, 12/28
Tuesday, 12/29
Wednesday 12/30
There will be a Half Day (8:00 AM - 12:00 PM $45 per half-day) and a Full Day (8:00 AM – 4:00 PM $75 per day) option.
Campers will enjoy exploring winter weather, cold-weather sports, and the fascinating changes in our natural world, such as hibernation, that occur during the winter months! This program allows your children to stay and play in a familiar environment where you know they will be safe and happy while you work or attend to holiday preparations.
Run by our current staff, Winter Wonders Camp will utilize outdoor campus spaces, one Toddler classroom, and one Primary classroom. Please note that classes will co-mingle during camp and that Toddler and Primary levels may also be joined based on enrollment.
Your child will need a water bottle and snack daily and lunch and nap supplies if he/she regularly rests at school and is enrolled in the Full Day option.
Please note that spaces are limited, and we will need a minimum of 6 children per day or the program may be canceled. Payment is due with registration, and refunds will not be offered unless Springmont is unable to hold camp on a particular day due to low demand. Registration will close Dec. 3 at 3 p.m.
Questions? Email Cara Friedline