News
News
At Springmont, we're proud of our school and like share the accomplishments of our students, alumni, faculty and staff. Here you'll find information about Springmont including recent school news, articles about our curriculum and other interesting items. For additional press or media information, please contact Julie Strickland
jstrickland@springmont.com
or 404.252.3910.
We're Thankful!
November 15, 2021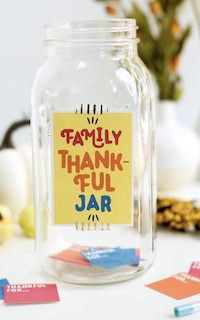 If Springmont had a gratitude jar, it would be filled to overflowing with notes of thanks to all members of our school community!
Thank you to our students who arrive on campus each day eager and ready to learn and explore!
Thank you to our teachers who are ready to guide these curious young minds to discover knowledge and personal passions!
Thank you to Dr. Montessori who discovered that freedom balanced with responsibility and meaningful work fuels creativity and engaged learning!
Thank you to our students' parents who believe in mutual respect and recognize the value of a Springmont education!
Thank you to the Springmont Parent Association for caring and supporting our faculty/staff and mission!
Thank you to our Board of Trustees whose dedication to our school community is evident in so many ways!
Thank you to our alumni who go out into the world as informed, resourceful determined, and socially conscious ambassadors!
Thank you to our entire school community for believing that inclusivity, diversity of thought, and a global perspective are essential to empowering students to become their best selves!
Thank you to all who have made a pledge or gift to the 2021-22 Springmont Fund, benefiting enhancements to our Outdoor Learning Environments! Our donors, both past and present, are responsible for our enhanced facilities and beautiful and enriching campus. We are thankful for your support and generosity!

Our goal is 100% parent participation. A gift or pledge of any size is greatly appreciated. Click here to make your gift or pledge today!