News
News
At Springmont, we're proud of our school and like share the accomplishments of our students, alumni, faculty and staff. Here you'll find information about Springmont including recent school news, articles about our curriculum and other interesting items. For additional press or media information, please contact Julie Strickland
jstrickland@springmont.com
or 404.252.3910.
Welcoming 2021
January 05, 2021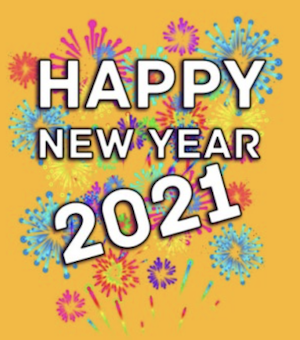 As we begin a new year and a new semester, there's a lot to look forward to!
Springmont's 2021 Alumni Panel is Thursday, January 14!
Join us on Zoom the evening of Thursday, January 14, for the 2021 Springmont Alumni Panel! This is a great opportunity to ask questions and hear about how a Montessori education contributes to your child's long-term success as Springmont alumni who have moved into high school, college and beyond tell their stories. Mark your calendars now and keep an eye out for the Zoom link next week. Parents at all levels, as well as Upper Elementary and Middle School students, are encouraged to attend.
Looking Ahead to your child's next academic level
Now more than ever, parents may understandably be wondering, and maybe even worrying a little about, what lies ahead for their children. Parents of students scheduled to move to Springmont's next academic level in August are encouraged to Look Ahead by attending these Zoom events:
Lower Elementary parents are invited to Look Ahead to Upper Elementary on Tuesday, January 12, at 6:30 p.m.
Primary parents are invited to Look Ahead to Lower Elementary on Thursday, January 21, at 6:30 p.m.
Upper Elementary parents (and their 6th-year students) are invited to Look Ahead to Middle School on Thursday, January 28, at 6:30 p.m.
Sharing Springmont
Our annual Share Springmont campaign will begin next week! Word-of-mouth referrals are the most trusted recommendation for today's parents and are the #1 way new families learn about Springmont. Sharing your family's positive Springmont experience with neighbors, friends, colleagues and co-workers is easy and appreciated! Look for our referral cards, ideas for helping us spread the word about Springmont, some Springmont treats, and more information soon. In the meantime, we are looking for families willing to post small yard signs in front of their homes or in their neighborhoods (if permitted) announcing our Virtual Open House on Sunday, January 24! Email Andrea Restifo if you can help us by posting a yard sign.