News
News
At Springmont, we're proud of our school and like share the accomplishments of our students, alumni, faculty and staff. Here you'll find information about Springmont including recent school news, articles about our curriculum and other interesting items. For additional press or media information, please contact Julie Strickland
jstrickland@springmont.com
or 404.252.3910.
Virtual Montessori Mile!
September 08, 2020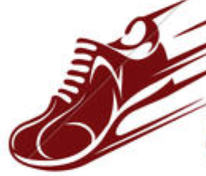 We are excited to announce that this year's Montessori Mile will be held virtually on Saturday, October 3! While we will all miss running up the hill on Long Island Drive and the festivities that traditionally take place on campus afterward, we hope our entire school community will join in this beloved event. Mark your calendars and look for more information including Race Registration next week!
To honor what has become a tradition for some families, we are offering sponsorship opportunities for the Virtual Montessori Mile. There will be some expenses associated with even a virtual event and sponsorships help us offset those costs. However, we do want to distinguish between the FUNraising of this community-building event and the Development Committee's FUNDraising efforts on behalf of the Springmont Fund. Contributions to this annual campaign, which will begin in mid-October, are incredibly important. We appreciate all the ways our community comes together in support of our students and school! Please keep this important information in mind as you consider your financial priorities for this critical year. Thank you!
Click here if you are interested in Montessori Mile sponsorship opportunities. Together we can do virtually anything!