News
News
At Springmont, we're proud of our school and like share the accomplishments of our students, alumni, faculty and staff. Here you'll find information about Springmont including recent school news, articles about our curriculum and other interesting items. For additional press or media information, please contact Julie Strickland
jstrickland@springmont.com
or 404.252.3910.
Virtual Classroom Observations Underway!
October 05, 2020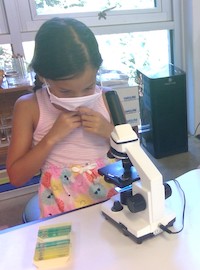 Each fall, after giving students time to settle into the routines of a new school year, we open our classes for Parent Observations. Observing is a great way for parents to see what their child is doing in the classroom and is good preparation for our upcoming Parent/Teacher Conferences. While our current COVID policies prohibit classroom visitors, it remains important for us to provide an opportunity for parents to observe their child in the classroom, albeit remotely. With that in mind, we are offering small group Zoom classroom observations during October.
Links to sign up were provided via email and in Springmont Weekly News.
Parents interested in observing a classroom at the next level will be invited to schedule a Zoom observation later this fall.