News
News
At Springmont, we're proud of our school and like to share the accomplishments of our students, alumni, faculty, and staff. Here you'll find information about Springmont, including recent school news, articles about our curriculum, and other interesting items. For additional press or media information, please contact Julie Strickland
jstrickland@springmont.com
or 404.252.3910.
Toddler Parent Education: What the Hand Does, the Mind Remembers
September 18, 2023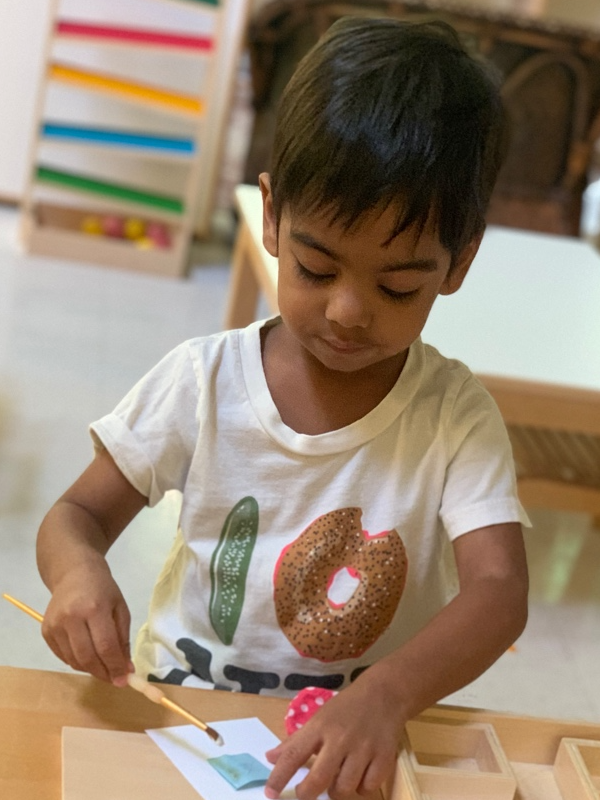 On Wednesday, September 27, 4:30-5:30, Toddler Teachers Remzije Shala, Toshia Johnson, and Zaiba Farooqui will lead a discussion and Q&A about how Toddlers construct themselves by using their hands. One of the things that distinguishes Montessori from traditional education is that children are encouraged to learn by touching, feeling, and doing rather than sitting and only listening. Toddlers move about the classroom and explore the materials with their hands, making discoveries for themselves. When children work with their hands, they gain long-term, concrete understanding and many more neural connections. This understanding and those connections sow the seeds for abstract learning as they progress to the next academic levels.
The hands are the instruments of man's intelligence. – Dr. Maria Montessori
Light refreshments will be served.
Complimentary childcare is available 4:30-5:30 for currently enrolled Toddler students via the RSVP form linked below.

Elementary & Middle School students may be registered for our fee-based Extended Day program by clicking here.
Unfortunately, Primary students and non-enrolled siblings cannot be accommodated.

Due to limited on-campus parking, we ask that each family bring just one vehicle to campus.
Kindly RSVP and reserve Toddler childcare by 3 p.m. Monday, September 25, using the link in Springmont Weekly News or the emailed invitation.