News
News
At Springmont, we're proud of our school and like share the accomplishments of our students, alumni, faculty and staff. Here you'll find information about Springmont including recent school news, articles about our curriculum and other interesting items. For additional press or media information, please contact Julie Strickland
jstrickland@springmont.com
or 404.252.3910.
The Springmont Parent Association is hosting a Food Drive!
November 16, 2020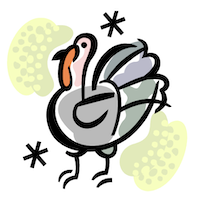 The Springmont Parent Association has organized a food drive in lieu of our usual Thanksgiving Outreach. Please feel free to drop off food items from the list below at morning carpool through Thursday, November 19. Toddler/Primary parents, please remain in your vehicle and hand donations to staff members assisting with carpool. Elementary/Middle School parents, your student may drop items in the labeled boxes on the cul-de-sac benches on the way to class. Donations will go to the Food Pantry at The Catholic Shrine of the Immaculate Conception. Please contact Ann Colonna at ann_eskew@yahoo.com with any questions.
Requested Items: Canned vegetables, Cranberry sauce, Evaporated milk, Instant potatoes, Pasta, Stuffing mix
Don't miss the next SPA Zoom Meeting on Friday, December 4, beginning at 10 a.m.! All parents are members of SPA and are welcome to attend.