News
News
At Springmont, we're proud of our school and like share the accomplishments of our students, alumni, faculty and staff. Here you'll find information about Springmont including recent school news, articles about our curriculum and other interesting items. For additional press or media information, please contact Julie Strickland
jstrickland@springmont.com
or 404.252.3910.
The Importance of physical Activity
September 14, 2020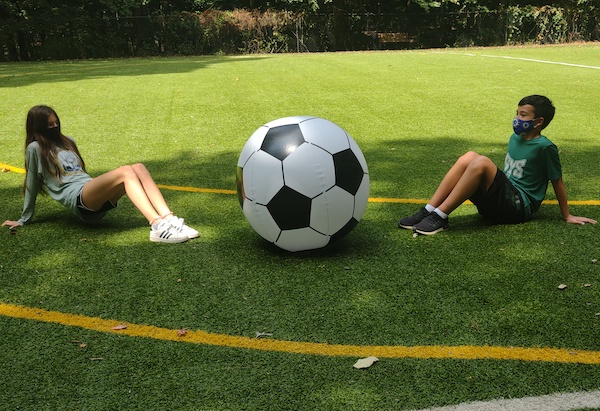 It's easy to recognize that our stress levels have been elevated the last five months, and it should come as no surprise that our children are also being affected by the extenuating circumstances of the pandemic. I am so thankful Springmont has been able to reopen its doors to students. The importance of social-emotional wellness for people of ALL ages cannot be overstated. We need routines. We need community. We need movement.
In my role as Springmont's Physical Education Teacher, promoting physical activity is my primary goal, but I also strive to support the social-emotional, mental, and other health needs of our students. This year in P.E., we are focusing on three specific goals: personal fitness, sportsmanship, and trying new things. These goals will encourage your children to stay active, endorse fair play, build character, and challenge themselves to step outside of their comfort zones. In turn, this will reduce stress, build self-confidence, and allow students to explore areas of physical activity they may not have previously considered. Physical activity supports healthy growth and development, reduces the risk of disease later in life, and aids children in mastering fundamental movement skills.
As we returned to campus, your children shared many wonderful stories about summer adventures. I hope you and your family will continue to find creative ways to be active outside of Springmont this fall. Ideas for promoting physical wellness in your household include active recreation such as cycling or walking, sports or dance participation, free play or gardening outdoors, and even house cleaning and chores. These and other forms of movement will help your children adopt healthy life-long habits and alleviate some of the pressures we are all currently facing. In the words of our Head of School, please continue to "Be well".
For more information on Physical Activity and the benefits to your children, please visit the CDC's How much physical activity do children need? webpage.