News
News
At Springmont, we're proud of our school and like share the accomplishments of our students, alumni, faculty and staff. Here you'll find information about Springmont including recent school news, articles about our curriculum and other interesting items. For additional press or media information, please contact Julie Strickland
jstrickland@springmont.com
or 404.252.3910.
Springmont Alum Catherine Friedline Named to 20 Under 20 List!
January 05, 2022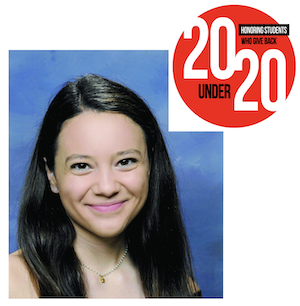 As posted on Springmont's Facebook page earlier this year, Springmont alum Catherine Friedline was featured in the AJC for designing Troop Hope, a Scouting program for girls undergoing long-term medical treatments. This project helped Catherine earn her Gold Award, the highest achievement in Girl Scouting which is completed by only 6% of Scouts, and the Scouts' highest honor as "Woman of Distinction."
Recently, The Reporter Newspapers named Catherine one of their 20 Under 20: Honoring students who give back to the community! We couldn't be prouder of this young woman who embodies Springmont's Portrait of a Graduate - determined, resourceful, and socially conscious.