News
News
At Springmont, we're proud of our school and like share the accomplishments of our students, alumni, faculty and staff. Here you'll find information about Springmont including recent school news, articles about our curriculum and other interesting items. For additional press or media information, please contact Julie Strickland
jstrickland@springmont.com
or 404.252.3910.
Share Springmont!
January 08, 2019
By Julie Strickland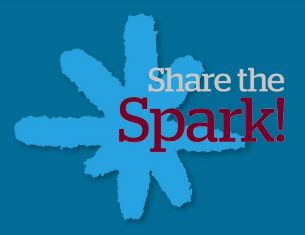 Word of mouth is by far the most effective way for new families to discover Springmont. Our official Share Springmont campaign is next week, but it's time to start sharing the spark now!
• Please invite your friends, neighbors and co-workers to our Open Houses! The first one is this Thursday, January 10 at 4:30. There will also be one on Sunday, January 27 at 2:00. RSVPs can be done online or by emailing admission@springmont.com.
• Refer a family to Springmont, and if they enroll, you will receive a $500 account credit for next year. Referral cards were sent home in Thursday folders before the Winter Break and are also available in the Front Office. Contact Andrea Restifo for details.

Follow Us on Facebook!
---
Springmont School.
4 days ago
Photos from Springmont School.'s post
Storytelling is an art, and campers were thrilled to participate in Cathy Kaemmerlen's fables and fairytales yesterday. We hope our parents are sharing the "Springmont story" with friends, neighbors and coworkers - after all, word of mouth is the best way for new families to hear about Springmont!
---
Springmont School.
6 days ago
Photos from Springmont School.'s post
Sometimes it's just too hot to go outside making it a perfect morning for some indoor fun with Playdough and fellow summer campers! We are gearing up for the new school year. Parents, please be on the lookout for lots of back-to-school information via email this week and next!
---