News
News
At Springmont, we're proud of our school and like share the accomplishments of our students, alumni, faculty and staff. Here you'll find information about Springmont including recent school news, articles about our curriculum and other interesting items. For additional press or media information, please contact Julie Strickland
jstrickland@springmont.com
or 404.252.3910.
Running Club News!
February 19, 2019
By Julie Strickland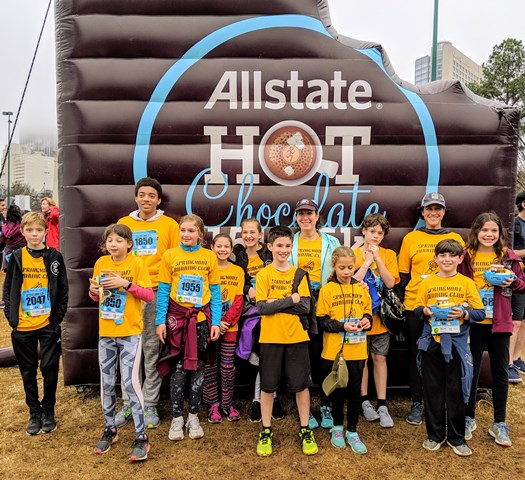 Springmont's Running Club, open to Upper Elementary and Middle School students, participated in Sunday's Hot Chocolate 5K road race. Cole Kite-Powell came in 4th out of 211 boys ages 14 and under – and within 2/100 second of the 3rd place boy (it was a real sprint to the finish!!). And, it was his first 5K! All 12 student participants (including Evan, not pictured) did an amazing job, many of them running personal best times. Several parents also participated. Overall it was a fabulously fun morning!
Follow Us on Facebook!
---
Springmont School.
1 day ago
---
Springmont School.
5 days ago
Photos from Springmont School.'s post
Make sure to check today's Thursday folder for information about supporting SST (Save the Sea Turtles), a group of Upper Elementary students selling handpainted t-shirts and accepting donations to fund increased awareness of the plight of sea turtles. Organic, student-led efforts like this one are hallmarks of our globally-aware and engaged students. Will you help?
---