News
News
At Springmont, we're proud of our school and like share the accomplishments of our students, alumni, faculty and staff. Here you'll find information about Springmont including recent school news, articles about our curriculum and other interesting items. For additional press or media information, please contact Julie Strickland
jstrickland@springmont.com
or 404.252.3910.
Reminder: Springmont's Air Travel Policy
December 13, 2021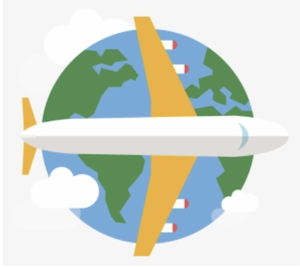 As we near Winter Break, we respect families who elect to travel via air to visit friends and family. While we wish this to be a joyous and celebratory season, we must also be mindful of the health and well-being of our school community, including our many students under the age of 5 who are not eligible for vaccination.
As a reminder, Springmont's current COVID Handbook contains a Travel Policy that includes the following:
Regardless of vaccination status, households that travel internationally or receive international air travelers must submit negative PCR test results for all international travelers to feedback@springmont.com. PCR tests must be administered on the 6th day after the conclusion of air travel. Alternatively, students may complete a 10-day quarantine before returning to campus.
Students who are fully vaccinated (14 days past 2nd dose) may travel domestically without quarantining or testing before returning to campus. Please send official, dated proof of vaccination (CDC COVID-19 Vaccination Record Card) to feedback@springmont.com or be prepared to show the card at arrival carpool after Winter Break.