News
News
At Springmont, we're proud of our school and like share the accomplishments of our students, alumni, faculty and staff. Here you'll find information about Springmont including recent school news, articles about our curriculum and other interesting items. For additional press or media information, please contact Julie Strickland
jstrickland@springmont.com
or 404.252.3910.
Put your Georgia Taxes to work for Springmont!
January 27, 2020
By Lauren Stevenson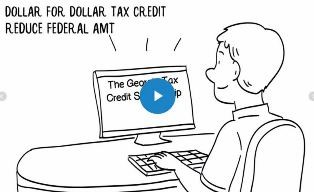 A benefit available to you as a Georgia taxpayer allows you to redirect a portion of your tax liability to support financial aid at Springmont through the Georgia Private School Tax Credit Program. There are still $18 million in tax credits available. Take advantage of this (extended) opportunity to claim your tax credit. The credit affords a tremendous benefit for our school at no cost to you! Click here to watch a short explainer video.
Please feel free to reach out to Lauren Stevenson with questions.
Follow Us on Facebook!
---
Springmont School.
1 day ago
---
Springmont School.
2 days ago
Yesterday's Upper Elementary Lunch Bunch Reading Club was the last in a series of five this school year! Students joined Media Center Specialist Leslie Wachter for a discussion of The Parker Inheritance, a mystery written by Varian Johnson that involves an injustice committed against an African-American family. Thank you, Leslie, for fostering authentic engagement and a love of reading!
---