News
News
At Springmont, we're proud of our school and like share the accomplishments of our students, alumni, faculty and staff. Here you'll find information about Springmont including recent school news, articles about our curriculum and other interesting items. For additional press or media information, please contact Julie Strickland
jstrickland@springmont.com
or 404.252.3910.
Parent Engagement Surveys Coming...
January 14, 2019
By Julie Strickland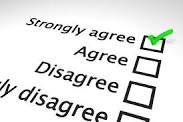 Springmont has engaged Independent Educational Services (IES) to support our efforts as we create the school's next Strategic Plan. Part of the process involves gathering input from the school's various stakeholders, including current parents. Be on the lookout for your survey from (IES) tomorrow!
Follow Us on Facebook!
---
Springmont School.
1 day ago
---
Springmont School.
5 days ago
Photos from Springmont School.'s post
Make sure to check today's Thursday folder for information about supporting SST (Save the Sea Turtles), a group of Upper Elementary students selling handpainted t-shirts and accepting donations to fund increased awareness of the plight of sea turtles. Organic, student-led efforts like this one are hallmarks of our globally-aware and engaged students. Will you help?
---