News
News
At Springmont, we're proud of our school and like share the accomplishments of our students, alumni, faculty and staff. Here you'll find information about Springmont including recent school news, articles about our curriculum and other interesting items. For additional press or media information, please contact Julie Strickland
jstrickland@springmont.com
or 404.252.3910.
Our Springmont Community Dinner is February 4!
January 09, 2023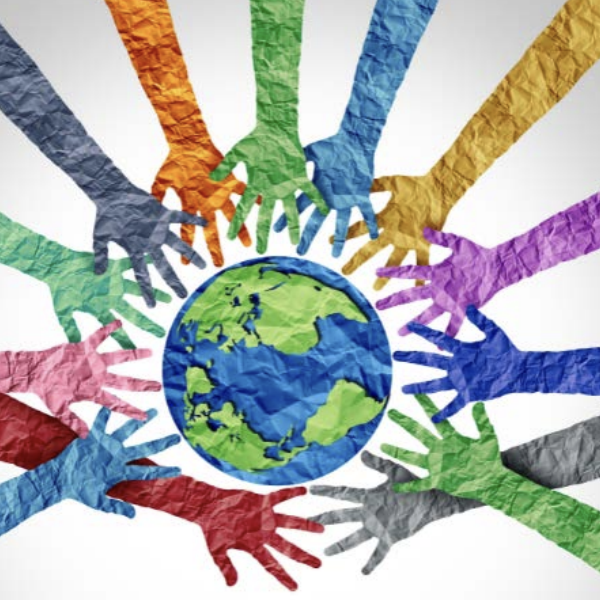 We are excited to invite all families to attend the Springmont commUNITY Dinner on Saturday, February 4, beginning at 4:30 p.m. at the Peachtree Road United Methodist Church! This is a well-loved Springmont tradition and a unique opportunity for our whole community to gather together to enjoy a short musical program, as well as a potluck-style dinner.

Performance
Music Teacher Dr. Carissa Gibson is coordinating a wonderful program!
• Due to their age, Toddlers and younger Primary students will remain in the audience with their parents and are encouraged to sing along and observe the program in preparation for future programs!
• Five- and six-year-old Primary students are working with Carissa to learn a song they will perform on stage with Brenda and Livia's Lower Elementary classes.
• Patricia's Lower Elementary class will perform a skit based on the book Scribble Stones by Diane Alber.
• Upper Elementary and Middle school students will join together and also perform a song.
• The finale will include Candle for Peace, a song uniting the entire community! Look for the lyrics to be shared in the evening's program.

Potluck-Style Dinner
• A potluck-style dinner will follow the performance. Families will be asked to bring an entree, appetizer, side dish, or salad that is meaningful to their family, and everyone will be invited to sample the dishes. Foods may be homemade or purchased. Springmont will provide serving utensils, water, and dessert!
• Families will be provided with 10" x 12" aluminum food pans, which will be sent home with students on Thursday, February 2. If you have more than one enrolled student, you may receive more than one pan, but you only need to fill one pan unless you bring extended family. Please bring your dish at the temperature at which it should be served.
• Labels that allow families to indicate the contents of their food pan, including alerts for potential allergens and dietary restrictions, will be provided. New this year, we encourage families to share the recipe for their chosen dish and why it is meaningful to their family! Recipes will be gathered for a Springmont commUNITY Cookbook!
• One buffet line will include a greater concentration of vegetarian items.

What else should my family bring?
• In keeping with Springmont's core value Stewardship of the Environment, we ask that families consider bringing their own reusable eating utensils, plates, and cups/water bottles. Bringing these items (and taking them home to wash and reuse afterward) is a practical way to reduce the amount of waste provided by a community event of this size. Earth-friendly cups, utensils, plates, and napkins will also be available.
• This year we will be collaboratively creating floral centerpieces for the dining tables. If you would like to bring your own unique flower stem, please feel free to do so! We will also have a variety of blooms for each attendee to add to their table's centerpiece.
• Our cultural diversity is a wonderful gift to our school community. Families are encouraged to come dressed in authentic cultural attire if they wish.

What else do I need to know?
• There is no need to RSVP.
• Please plan to arrive at the Peachtree Road United Methodist Church (3180 Peachtree Rd NE, Atlanta, GA 30305) no later than 4:15 in order to park in the BLUE or GREEN lots, drop off food with the volunteers, create the commUNITY centerpieces, and be seated for the performance.
• At arrival (4:15), five- and six-year-old Primary students and all Elementary and Middle School students will join their teachers backstage to prepare for the performance. Younger students will remain with their parents.
• For safety reasons and out of respect for our venue and the other activities taking place simultaneously, we ask your help in ensuring that all students remain in our designated space and under close parental supervision at all times, including in the buffet area, during dinner, and afterward. An activity will be available at the dining tables, and children, supervised by a parent, may use the outdoor playground.
• The event will conclude by 6:30.
Volunteers are still needed! Many hands make light work. If you can help with set-up (3:00 - 4:30 p.m.) or clean-up (6:30 - 7:00 p.m.), please let us know!
Questions? Email Julie Strickland