News
News
At Springmont, we're proud of our school and like share the accomplishments of our students, alumni, faculty and staff. Here you'll find information about Springmont including recent school news, articles about our curriculum and other interesting items. For additional press or media information, please contact Julie Strickland
jstrickland@springmont.com
or 404.252.3910.
It's Time to Register for our Toddler Summer Program and Primary Summer Camp
February 03, 2020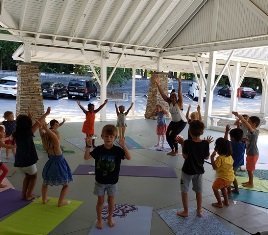 Toddler and Primary students are invited to continue their Springmont experience this summer!
Springmont's Toddler staff will guide the Toddler program, allowing toddlers to spend the day in their familiar Montessori environment with additional summer fun and activities including special snacks, arts and crafts, visiting performers and water play!
Springmont Assistants and Alumni become Primary Camp counselors, combining the Montessori classroom experience with engaging summertime activities including cooking, crafts and outdoor fun. Weekly activities include Yoga, Soccer, Golf, Spanish and visiting performers that provide hands-on workshops, puppet shows, storytelling and other child-friendly entertainment. Each Friday, children enjoy outdoor water play. This year, each week will be dedicated to one of the seven continents.
Fees include all supplies and nutritious snacks. If your child stays for the afternoon, please send lunch daily. Toddlers and our youngest Primary students who stay for the afternoon should also a blanket and small pillow or bedroll.
Spaces fill quickly, so register soon to reserve your child's spot!
(7) one-week sessions: June 1-5, June 8-12, June 15-19, June 22-26, July 6-10, July 13-17, and July 20-24.
Daily Schedule Options:

Half Day: 8 a.m. - 12 p.m. $185 per weekly session
School Day: 8 a.m. - 3 p.m. $265 per weekly session
Full Day: 8 a.m. - 5 p.m. $315 per weekly session
Registration: Sessions are filled on a first-come, first-served basis. Enrollment will be capped at 15 Toddlers and 25 Primary students per week. We must have a minimum of 7 Toddlers and 10 Primary children per week or camp may be cancelled.
For more information or to reserve your child's space, click here. Registration and a $75 per week deposit are due May 8. Balances are due May 22.
Questions? Email Marquisha Carr