News
News
At Springmont, we're proud of our school and like share the accomplishments of our students, alumni, faculty and staff. Here you'll find information about Springmont including recent school news, articles about our curriculum and other interesting items. For additional press or media information, please contact Julie Strickland
jstrickland@springmont.com
or 404.252.3910.
News from The Springmont Parent Association
November 01, 2021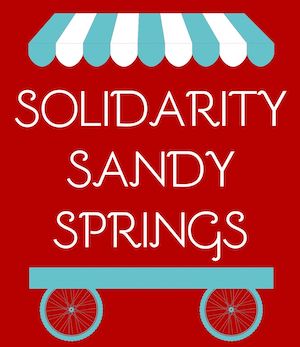 The next Springmont Parent Association (SPA) meeting will be on Friday, November 12. The meeting will be held in person in the Pavillion directly after arrival carpool concludes at 8:45 a.m. Please make sure to wear your mask and dress for the cool weather!
Beginning November 1 and continuing through November 19, SPA is collecting items for the food pantry at Solidarity Sandy Springs. Donation boxes will be available in the Pavilion. The top four most requested items are cereal, pasta sauce (preferably in plastic jars), toilet paper, and canned black beans, but they are also gratefully accepting the other non-perishable food (peanut butter, pasta, canned vegetables, etc.), household items (detergent, dish soap, paper towels, etc.) and personal care items (deodorant, toothpaste, shampoo, diapers, etc.)
Questions? Email spa@springmont.com!