News
News
At Springmont, we're proud of our school and like share the accomplishments of our students, alumni, faculty and staff. Here you'll find information about Springmont including recent school news, articles about our curriculum and other interesting items. For additional press or media information, please contact Julie Strickland
jstrickland@springmont.com
or 404.252.3910.
Montessori Students Become Resilient, Competent Adults
September 13, 2021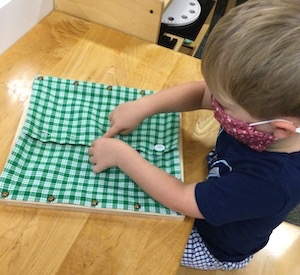 Whether you chose Springmont for your child(ren) this year or many years ago, you made a wise decision! In addition to providing an environment that empowers students to be inquisitive, knowledgeable, and compassionate, Springmont students are also independent and effective. They are curious, self-directed, and eager to discover the world around them. Your children will grow up to have careers not yet invented and challenges we can't even imagine. Opportunities to explore and make responsible choices and age-appropriate mistakes help children to develop self-confidence and life skills beyond just academics. The Montessori experience you have chosen will help your children to become resilient, competent, and ready to thrive.

Click here to read How Montessori Education Creates Resilient, Competent Adults, a wonderful article by Christa Montague about why Montessori education is so uniquely effective.