News
News
At Springmont, we're proud of our school and like share the accomplishments of our students, alumni, faculty and staff. Here you'll find information about Springmont including recent school news, articles about our curriculum and other interesting items. For additional press or media information, please contact Julie Strickland
jstrickland@springmont.com
or 404.252.3910.
Middle School Commencement Ceremony - May 26!
May 23, 2022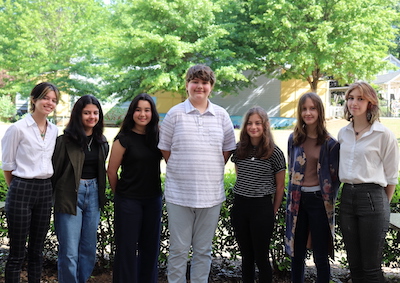 We are excited to be able to host our 19th Middle School Commencement Ceremony in person on Thursday, May 26, beginning at 6:30 p.m.! All members of the Springmont community are invited to attend and parking is on campus. We look forward to celebrating these students and know you won't want to miss hearing each of them speak about their Springmont experience and plans, hopes, and dreams for the future. The ceremony is expected to last an hour, and light refreshments will be offered afterward. There is no need to RSVP.
If you can't make it to the in-person ceremony or wish to invite distant friends and family, it will be live-streamed via a private Facebook group to protect student privacy. To join the group, simply follow the instructions in Springmont Weekly News.