News
News
At Springmont, we're proud of our school and like share the accomplishments of our students, alumni, faculty and staff. Here you'll find information about Springmont including recent school news, articles about our curriculum and other interesting items. For additional press or media information, please contact Julie Strickland
jstrickland@springmont.com
or 404.252.3910.
It's Time to Sponsor the Montessori Mile!
August 26, 2019
By Julie Strickland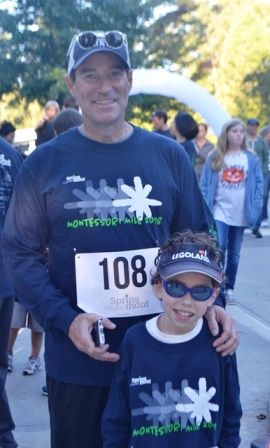 The 25th Annual Springmont Festival & Montessori Mile is scheduled for Saturday, October 5! Increase awareness of your business with Springmont constituents, show your support of our community, and support Springmont by putting your company's (or your family's) name on the fun!
Click here for details about sponsorship benefits and to complete your sponsorship form and submit payment. Then email your camera-ready logo artwork to Tiffany Orem by September 16. We hope to see you at the race!
Follow Us on Facebook!
---
Springmont School.
1 day ago
Photos from Springmont School.'s post
Last week Alumni Parent and artist Roxy Hollosi visited Chris' class to inspire students as they plan their art project for the 2020 Havana Nights-themed Auction to be held on Saturday, April 18. Join parent volunteers for the IMPACT Meeting this Friday at 8:30 a.m. in the Media Center to help plan this and other exciting school events!
---
Springmont School.
5 days ago
Photos from Springmont School.'s post
Just because it's winter, doesn't mean there's nothing to do outside! As part of our Outdoor Science Education program, Middle School students are sowing summer vegetable seeds to start in the indoor greenhouse, refreshing the chicken and turkey coops, cleaning the goat and sheep barn, transplanting strawberry plants, and sprucing up our campus planters! Not only are students learning botany and biology but also responsibility and the importance of teamwork.
---