News
News
At Springmont, we're proud of our school and like share the accomplishments of our students, alumni, faculty and staff. Here you'll find information about Springmont including recent school news, articles about our curriculum and other interesting items. For additional press or media information, please contact Julie Strickland
jstrickland@springmont.com
or 404.252.3910.
It's Time to Share Springmont!
January 11, 2021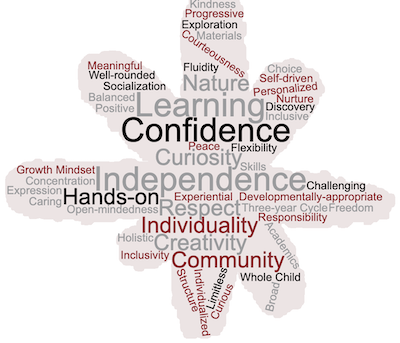 Choosing a school is one of the most important decisions parents make. As a current Springmont parent, you have seen your child thrive in an environment that balances academic learning with social/emotional well-being. Our highly experienced and caring teachers provide an authentic Montessori experience that allows for individualized learning and inspires students to become creative, independent and globally-minded. Our community respects and embraces diversity of all kinds and believes that inclusivity and mutual respect are essential. Springmont is Extraordinary by Design!
Word-of-mouth referrals are the most trusted recommendation for today's parents and the #1 way new families learn about Springmont. Please share your family's positive Springmont experience with neighbors, friends, colleagues and co-workers. Invite them to join a Q&A Zoom Coffee (no RSVP needed!), book a Virtual Tour, or attend our January 24 Virtual Open House! Encourage them to click here to learn more!