News
News
At Springmont, we're proud of our school and like share the accomplishments of our students, alumni, faculty and staff. Here you'll find information about Springmont including recent school news, articles about our curriculum and other interesting items. For additional press or media information, please contact Julie Strickland
jstrickland@springmont.com
or 404.252.3910.
It's Almost Time for Running Club!
September 13, 2021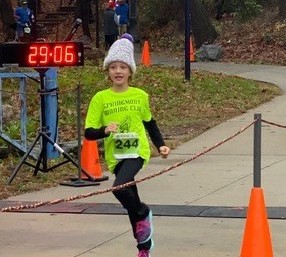 As we carefully and deliberately begin to resume some of our pre-pandemic offerings such as Early Care/Extended Day and our Elementary & Middle School Strings Program, we are excited to offer our first after-school Enrichment opportunity - Running Club for our Upper Elementary & Middle School students!
Upper Elementary and Middle School students interested in running are invited to join Andrea Restifo and Tiffany Orem Thursdays, September 30-November 18, 3:15-4:15 p.m. For safety reasons, enrollment will be limited to 12 students. Once enrollment reaches 12 students, we will start a waiting list and consider offering Running Club on an additional day.
Participation is contingent upon completion of a one-mile, timed run in 13 minutes or less. Regular attendance results in a progression of skills and is required as missed classes may adversely affect the experience of the group as a whole.
Masks will not be worn while running as students will be carefully distanced. Students will wear masks if they are not able to remain physically distanced (such as while traveling on the bus for off-campus runs).
$85 fee includes a keepsake technical shirt, snacks, and transportation expenses.
Registration is due by Friday, September 24, and is first-come, first-served.