News
News
At Springmont, we're proud of our school and like share the accomplishments of our students, alumni, faculty and staff. Here you'll find information about Springmont including recent school news, articles about our curriculum and other interesting items. For additional press or media information, please contact Julie Strickland
jstrickland@springmont.com
or 404.252.3910.
Introducing Yay Lunch's Give Thanks Gift Card Sweepstakes
November 14, 2022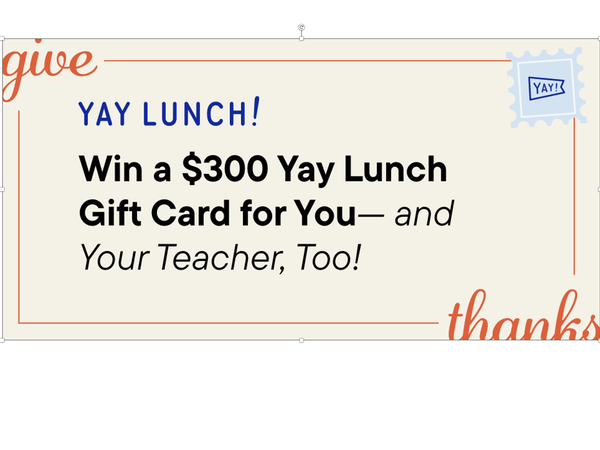 Yay Lunch is giving thanks! From November 14 until December 11, every time you order, you'll automatically be entered to receive a $300 gift card. And that's not all - each winner will get to select one teacher to receive a $300 gift card, too.

You can also enter by nominating someone to win a Yay Lunch gift card — which secures an entry for you and your nominee, too. You can nominate as many people, as many times as you want!
Two winners will be drawn once a week (that's eight winners + eight teachers total!), and each entry will be eligible to win throughout the entire promotion period.
You can learn more about the sweepstakes here, and order Yay Lunch + submit a nomination to enter!