News
News
At Springmont, we're proud of our school and like share the accomplishments of our students, alumni, faculty and staff. Here you'll find information about Springmont including recent school news, articles about our curriculum and other interesting items. For additional press or media information, please contact Julie Strickland
jstrickland@springmont.com
or 404.252.3910.
International Night was Spectacular!
February 03, 2020
By Julie Strickland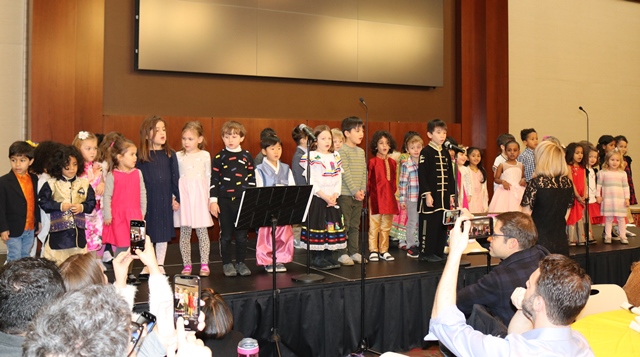 Thank you to our students, their teachers, and Music Teacher Carissa Gibson for a spectacular musical performance, to our many parent and staff volunteers for helping with set-up and clean-up, and to all the families who brought delicious food to share! This event is a testament to the strength of our school community and a grand celebration of our diversity. Click here to view more pictures on Facebook!
Follow Us on Facebook!
---
Springmont School.
today
Photos from Springmont School.'s post
There's been so much amazing work and hands-on, collaborative learning going on in classrooms at every level that time has flown by and it's hard to believe Spring Break is next week! As a reminder, school is closed March 2-6; we look forward to seeing students back on campus, Monday, March 9! Don't forget to adjust those clocks on Sunday, March 8!
---
Springmont School.
1 day ago
---