News
News
At Springmont, we're proud of our school and like share the accomplishments of our students, alumni, faculty and staff. Here you'll find information about Springmont including recent school news, articles about our curriculum and other interesting items. For additional press or media information, please contact Julie Strickland
jstrickland@springmont.com
or 404.252.3910.
Interested in Girl Scouts?
May 23, 2022
By Julie Strickland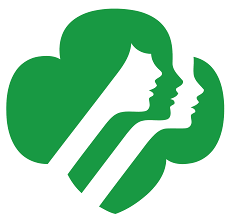 Are you looking for fun, leadership, learning, friendship, and entrepreneurship for your daughter? Springmont parent Paula "Lala" Larson is looking for Springmont girls and their parents who would like to join her and her Lower Elementary daughter to continue our Girl Scout Troop 15537! She is willing to co-lead a multi-aged troop or a Brownie troop that would begin meeting at Springmont next fall. Please email Paula (paulasina@yahoo.com) if you might consider volunteering or have a daughter who may be interested in joining!
Follow Us on Facebook!
---
Springmont School.
0 weeks ago
It was wonderful to have Upper Elementary & Middle School families back on campus for an early evening picnic yesterday! We hope everyone is having a fun and relaxing Summer Break - August will be here before we know it!
---
Springmont School.
1 month ago
Last night's Middle School Graduation ceremony showcased the authentically engaged and close-knit community of learners of whom we are so proud! Hearing from each student about what made their Springmont experience extraordinary and what they take forth into the world gives us hope for a better world. We wish our 2022 graduates great happiness and success as they embark on the next stage of their lives!
---