News
News
At Springmont, we're proud of our school and like share the accomplishments of our students, alumni, faculty and staff. Here you'll find information about Springmont including recent school news, articles about our curriculum and other interesting items. For additional press or media information, please contact Julie Strickland
jstrickland@springmont.com
or 404.252.3910.
Honoring Dr. Martin Luther King, Jr.
January 11, 2021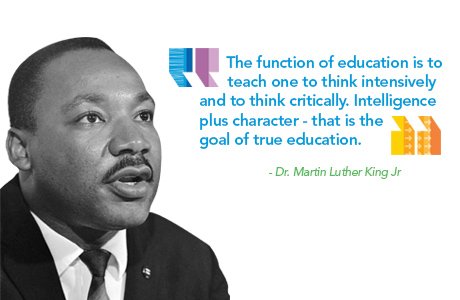 Next Monday, January 18, Springmont will be closed in honor of Dr. Martin Luther King, Jr.'s 92nd birthday. More than 50 years after his assassination, Dr. King's commitment to ending racial violence and poverty, addressing social welfare, and supporting voting rights are unfinished tasks. As the issues he lived and died for continue to affect us and our children, we encourage you to consider changing the King holiday from a "day off" to a "day on" by using the following ideas:
Read with your child: Use literature as a vehicle to broach conversations about race and equity. Springmont Media Center Specialist Leslie Wachter recommends the following titles as starting points. Toddler and Primary children will enjoy The ABC's of Black History by Rio Cortez. Lower Elementary children can read Let the Children March by Monica Clark Robinson or Martin's Big Words by Doreen Rappaport. Upper Elementary readers can dive into the book Turning 15 on the Road to Freedom by Lynda Blackmon Lowery while Middle School students (and adults!) can check out the graphic novel series March by late Congressman John Lewis. You can find these books, and many more, by taking a look at the Springmont library collection.
Take a virtual tour: Check out the Martin Luther King, Jr. Memorial in Washington D.C., The National Civil Rights Museum in Memphis, TN or Atlanta's own King Center and National Center for Civil and Human Rights. Many offer ideas for recognizing Dr. King's birthday and other ideas for children and families.
Discover a passion project: Although COVID restrictions may limit volunteer opportunities this year, be sure to view the list of family friendly projects on the website of Generation On, the youth division of the Point of Light organization. The list is divided into various topics and offers ideas and resources for getting involved in causes that matter most to you.
Listen and learn: YouTube has original footage of many of Dr. King's speeches. Older elementary and middle school-aged children will be able to follow along and understand King's message. Viewing can be used as a spark for conversations on issues of inclusivity and acceptance.