News
News
At Springmont, we're proud of our school and like share the accomplishments of our students, alumni, faculty and staff. Here you'll find information about Springmont including recent school news, articles about our curriculum and other interesting items. For additional press or media information, please contact Julie Strickland
jstrickland@springmont.com
or 404.252.3910.
Help Us Make YOUR Morning Smoother!
September 07, 2021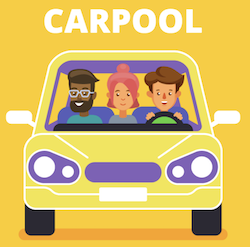 Thank you to all who have been so patient with our morning carpool! We have some Primary, Elementary & Middle School families arriving before 8:10, ready and eager to drop off their children, but we've noticed that by 8:15, the school's driveway is often empty! Then at 8:25, a queue extending into Long Island Drive forms and there are more Primary student arrivals than our staff can handle by the end of carpool at 8:30. While we have added carpool staff and are considering hiring off-duty officers to assist, Primary parents can help us make mornings smoother by planning to arrive between 8:15 and 8:20! Not only will you be on your way faster, but your children will have more time to settle happily into their classrooms before the school day officially begins. By reducing the queue waiting on Long Island, we can improve safety and make our arrival carpools a less frustrating experience for both Springmont families and our neighbors.
In addition to the current carpool congestion noted above, we have received notification from the Georgia Department of Transportation (GDOT) that their 285/400 project will soon impact traffic in our area. We anticipate families needing to leave home earlier to arrive to campus on time. The following is excerpted from a message shared by GDOT:
"The Transform 285/400 project is about to enter its most transformative stage. The time when Perimeter commuters will be able to enjoy all the benefits of the project is approaching—modeling of the project estimates it could reduce rush hour delays by more than 30% once it's fully completed.
To reach this final stage, the Georgia Department of Transportation (GDOT) has announced that they will begin lane closures on I-285. These closures will accommodate bridge construction. Here's what you should know:
• Starting the weekend of September 11 and 12, two left lanes in both directions of I-285 will close between Roswell Road and Ashford Dunwoody Road.
• The closures will be in place 24/7, until the completion of the project. This closure is estimated to last through summer 2022.
• Full closure details can be found here: www.perimeterconnects.com/285at400
We understand that this may cause significant disruption for travelers on I-285, and we wanted to give you a heads up so you can prepare. Delays will almost certainly occur, but that doesn't mean they have to ruin your day.
Free traffic and GPS apps can keep you informed real-time of slowdowns and suggest alternate routes. If you aren't already, consider using an app like Google Maps or Waze when preparing to drive in the area.
We're continuing to work closely with the cities of Sandy Springs, Dunwoody, and Brookhaven as well as the Perimeter Community Improvement Districts (PCIDs) to assist commuters during this time. Please reach out directly to info@perimeterconnects.com with any questions."