News
News
At Springmont, we're proud of our school and like to share the accomplishments of our students, alumni, faculty, and staff. Here you'll find information about Springmont, including recent school news, articles about our curriculum, and other interesting items. For additional press or media information, please contact Julie Strickland
jstrickland@springmont.com
or 404.252.3910.
Have you Registered for The Springmont Festival & Montessori Mile?
September 19, 2022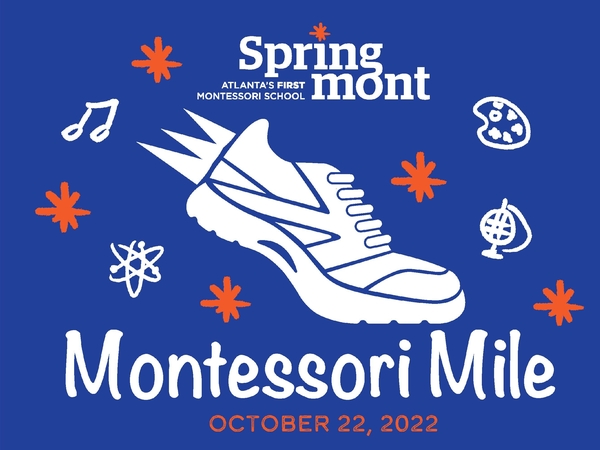 We are so excited to be able to bring back one of our most beloved events – the Springmont Festival & Montessori Mile! All families are invited to join us on campus on October 22. The day begins with a warm-up in the Pavilion at 8:30, followed by one-mile fun runs on Long Island Drive for adults and children 6-14 years and then dashes for younger students (6 and under) on the Field. Additional activities are still being finalized but will include a Middle School-run Festival & Plant Sale, Livia's Class Pesto Sale, and a Chili Cook-Off!
Race Registration
Middle School students Satti Gray, Samantha Hakerem, and Juliet Martin all contributed to the artwork inspiration for this year's Montessori Mile t-shirt design! All fun run and dash participants and anyone who wants one of the long-sleeved commemorative t-shirts are encouraged to register! Registrations ($25 each) are available here!
Volunteers are still needed! Click here to visit the online sign-up!
Questions? Email Tiffany Orem