News
News
At Springmont, we're proud of our school and like share the accomplishments of our students, alumni, faculty and staff. Here you'll find information about Springmont including recent school news, articles about our curriculum and other interesting items. For additional press or media information, please contact Julie Strickland
jstrickland@springmont.com
or 404.252.3910.
Growing As We Go: Supporting Executive Function
October 31, 2022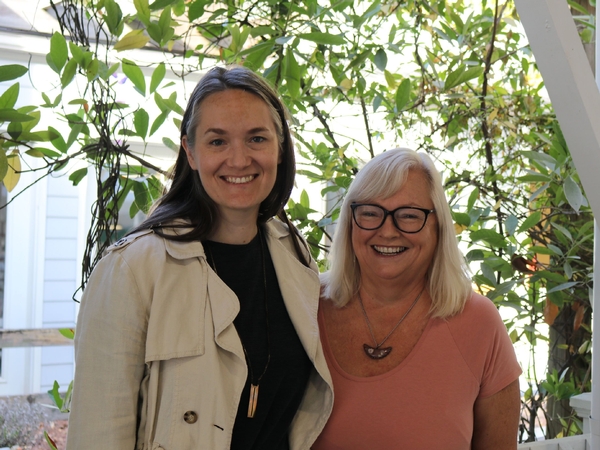 Have you ever felt like a broken record - repeating the same direction multiple times - only to have your children once again leave their clothes on the bathroom floor? Or perhaps it is the 15th day in a row that you are running late because they can't find their water bottles as you are walking out the door? If this sounds familiar, you are in good company. All children and adolescents struggle with elements of Executive Function, both at home and in the classroom.
In response to teachers' requests for additional information on how to best support and strengthen executive function skills in the classroom, on our most recent Faculty/Staff Workday, Elementary faculty and staff and Learning Specialists dove into some of the science and research behind Executive Functioning and the developing brain. Chelsea Michelson, our Middle School Executive Function Coach, and Dr. Ann Van Buskirk, our School Counselor, led the Elementary team through each of the Executive Functions, including working memory, mental flexibility, impulse control, task monitoring, sustaining attention, organization, planning/prioritizing, task initiation, time management, goal-directed persistence, emotional regulation, and thoughtful decision making. The training included options for supporting students in growing their Executive Function skills and explored opportunities to develop academic independence from an Executive Function perspective.
Also highlighted by Ann and Chelsea was how well our Montessori environment naturally encourages the development of strong Executive Function skills - putting our students ahead of their peers in an area key to success and satisfaction in life.
As Maria Montessori noted, "We cannot create observers by saying 'observe', but by giving them the power and the means for this observation and these means are procured through education of the senses." Because our teachers are eager to continue building a strong foundation and understanding of these vital skills, in addition to working with students, Chelsea will be working with teachers one-on-one as they put their new knowledge into practice in their classrooms.
We are not promising that your children will immediately remember to bring home their jackets and return their library books on time, but we strongly believe our deliberate work in this area will reap long-term benefits for our Springmont students as they navigate school and life.