News
News
At Springmont, we're proud of our school and like share the accomplishments of our students, alumni, faculty and staff. Here you'll find information about Springmont including recent school news, articles about our curriculum and other interesting items. For additional press or media information, please contact Julie Strickland
jstrickland@springmont.com
or 404.252.3910.
Georgia Book Award Voting Underway!
March 11, 2019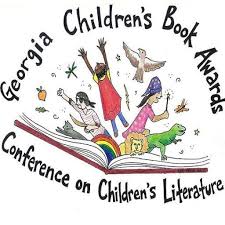 Springmont students, alongside those across Georgia, are experiencing the voting process firsthand as they cast their ballots for the Georgia Book Awards. Understanding the process and one's responsibility at a young age teaches students about democracy and the importance of informed community engagement.
Media Center Specialist Leslie Wachter communicated the following important points to our students:
• Voting is a special privilege. It is important to do our "due diligence" by reviewing all the nominees.
• Voting is a personal choice. As you consider your decision, express it privately in the voting booth but refrain from influencing your friends. You may or may not want to share your opinion after all the ballots are in.
• There are many good choices! If you are not sure how to choose the best book, think about the writing, the pictures, whether it made you laugh or cry, or if it taught you something new.
A note from the GBA Committee: "Many thanks for continuing to support children's access to and engagement with a wide variety of literature and for supporting the Georgia Children's Book Awards. We look forward to hearing the voices of youth throughout the state of Georgia!"Stay tuned! The winning books will be announced at the 2019 Georgia Conference on Children's Literature on March 29.