News
News
At Springmont, we're proud of our school and like share the accomplishments of our students, alumni, faculty and staff. Here you'll find information about Springmont including recent school news, articles about our curriculum and other interesting items. For additional press or media information, please contact Julie Strickland
jstrickland@springmont.com
or 404.252.3910.
Field Day Fun & Thank You!
May 23, 2022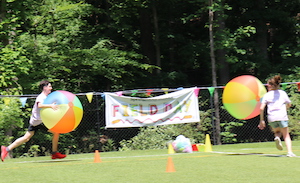 Thank you to all the parent volunteers who helped make last week's Field Days so much fun for our students! A special thank you goes to Wendy Sandvi who helped with set-up, a whole day's activities, and clean-up, plus the solicitation and retrieval of coffee, bagels, fruit, and other donated items from Costco, Dunkin Donuts, Goldberg's, Kroger, and Trader Joe's. Of course, this event would not have been possible without PE Teacher Tiffany Orem and all of our Teachers and Assistants! It is wonderful to be able to restore this beloved tradition to level-wide gatherings. Make sure to check out our Facebook and Instagram posts for more photos!
Upper Elementary & Middle School Field Days!