News
News
At Springmont, we're proud of our school and like share the accomplishments of our students, alumni, faculty and staff. Here you'll find information about Springmont including recent school news, articles about our curriculum and other interesting items. For additional press or media information, please contact Julie Strickland
jstrickland@springmont.com
or 404.252.3910.
Faculty & Staff Appreciation Potluck Lunch - May 25
May 02, 2022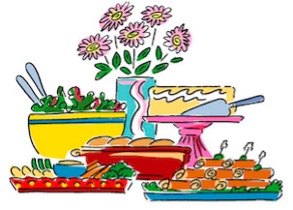 The Springmont Parent Association (SPA) will be hosting its annual Faculty & Staff Appreciation Potluck Lunch on Wednesday, May 25. While this event has looked a little different for the past 2 years, SPA is super excited to bring back the long-standing Springmont tradition of asking families to bring a food or drink item to contribute to the potluck enjoyed by teachers, assistants, specialists, and administrators!
If you'd like to cook or contribute, please see the signup link in Springmont Weekly News. Items may be dropped off at arrival carpool on Wednesday, May 25. Please include a note with the name of your dish/recipe. If you bring a re-usable casserole dish or plate, please make sure to label it with your family's name so that we can be sure to return your items. If you are unable to buy or prepare an item but would like to contribute, SPA will also be accepting donations via Venmo. Thank you so much!