News
News
At Springmont, we're proud of our school and like to share the accomplishments of our students, alumni, faculty, and staff. Here you'll find information about Springmont, including recent school news, articles about our curriculum, and other interesting items. For additional press or media information, please contact Julie Strickland
jstrickland@springmont.com
or 404.252.3910.
Double Delight: Two Distinguished Authors to Visit Springmont's Media Center!
November 06, 2023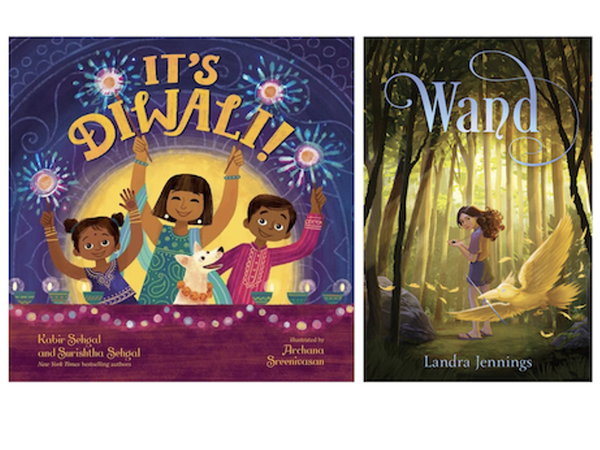 We are delighted to host picture book author Surishtha Sehgal and middle-grade chapter book author Landra Jennings. Both authors will provide students with an inside look at their creative processes, the inspiration behind their stories, and their journey to becoming published authors. These special visits are sure to foster a love for literature!
On Thursday, November 9, Primary afternoon students will meet Springmont grandparent and alumni parent Surishtha Sehgal, known for her enchanting and exquisitely illustrated picture books. She will read It's Diwali! to kick off the festival, which begins on November 12. If you would like to purchase one of her books before her visit, they are available on Amazon, and she will autograph them! Plenty of Surishtha Sehgal's books will be available at our upcoming Book Fair, which begins November 28!
On Friday, November 10, our partner bookstore, Little Shop of Stories, has arranged for Landra Jennings to visit with 3rd - 7th year Elementary students. Landra is on her book tour to share her newest book, Wand, published this week. This book takes readers on a whimsical journey through animals, nature, and magic.
Landra's visit offers students the opportunity to have a copy of her book autographed, a personal touch that provides students with a lasting connection to her visit. If you would like to buy a copy of Wand, please click the link in Springmont Weekly News to pay by credit card, or your child may bring $15 cash or check to the Media Center on or before this Friday, November 10. Please label the envelope with your child's name and "Landra Jennings."
We are thankful for the opportunity to host these two remarkable authors! Please email Leslie Wachter with any questions.