News
News
At Springmont, we're proud of our school and like share the accomplishments of our students, alumni, faculty and staff. Here you'll find information about Springmont including recent school news, articles about our curriculum and other interesting items. For additional press or media information, please contact Julie Strickland
jstrickland@springmont.com
or 404.252.3910.
Don't Miss the Book Fair!
November 12, 2018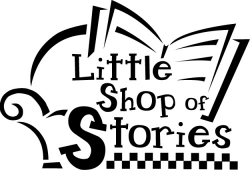 We're delighted to welcome back Little Shop of Stories November 26-29 for our annual Springmont Book Fair! There will be selections for all ages in hardcover, board book and paperback formats.
Shopping Hours:
• Monday, November 26 - 12:00 - 3:30 pm - Early Bird Shopping!
• Tuesday - Thursday, November 27-29 - 8:30 am - 4:00 pm
Student Shopping:
• Half Day Toddler and Half Day Primary students may shop with their parents after 11:45 dismissal carpool.
• Afternoon Primary students will preview and create wish lists Monday afternoon during class and may shop with their parents after 3:00 dismissal carpool.
• Elementary and Middle School students may shop independently throughout the week. Your child may bring cash or a check, made payable to
Springmont, in a labeled envelope to shop. Parent volunteers will assist your child with selection and payment.
The Book Fair is also a time of year for Teachers to enhance their classroom libraries. Look for the Teacher "wish baskets" if you'd like to purchase a classroom gift book.
It's not too late to volunteer!
Click here
to see the shifts available throughout the week.