News
News
At Springmont, we're proud of our school and like share the accomplishments of our students, alumni, faculty and staff. Here you'll find information about Springmont including recent school news, articles about our curriculum and other interesting items. For additional press or media information, please contact Julie Strickland
jstrickland@springmont.com
or 404.252.3910.
Do You Know a Family Ready to Explore Springmont?
October 04, 2021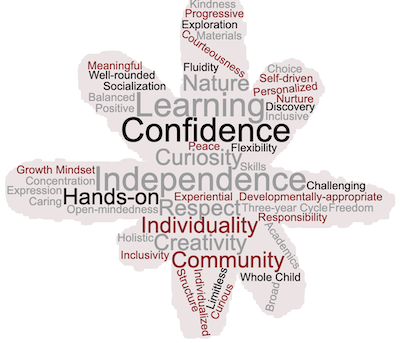 Applications for the 2022-23 school year are now open, and we have already received several applications for Toddler and Primary enrollment. We don't want our current families with younger children to miss out! If you would like a sibling to join Springmont for the 2022-23 school year, please complete the online application soon! Questions? Email me at arestifo@springmont.com.
Upcoming Zoom Coffees: The Admission Office at Springmont is busy with tours and planning for another very active admission season! Last year we had success with 'Zoom Coffees' - discussions about a particular level that provide a general overview of our curriculum and activities to parents who might not yet be ready to commit to a one-on-one campus tour. These Zoom meetings are perfect for parents who have questions, are just beginning to explore Montessori or school options, or just want to listen to some conversation before visiting campus. There's no need to RSVP for our Zoom Coffees. Invite your friends, neighbors, and co-workers to click the links below at the appointed times to join the conversations, ask questions, or just listen in!
Tuesday, October 19, 10 a.m. - Toddler & Primary (ages 18 months-6 years)
Thursday, November 11, 10 a.m. - Elementary & Middle School (grades 1-8)
Tuesday, December 7, 10 a.m. - Toddler & Primary (ages 18 months-6 years)