News
News
At Springmont, we're proud of our school and like share the accomplishments of our students, alumni, faculty and staff. Here you'll find information about Springmont including recent school news, articles about our curriculum and other interesting items. For additional press or media information, please contact Julie Strickland
jstrickland@springmont.com
or 404.252.3910.
Coffee with Jon this Friday!
November 16, 2020
By Julie Strickland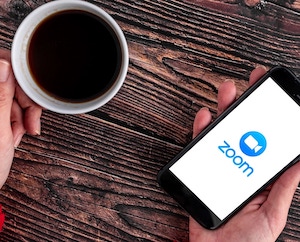 All parents are invited to grab a second cup of coffee and join Head of School Jon Alden for informal conversation. Jon plans to share the top three Springmont things for which he is thankful and hopes you will share yours, too! Questions and dialogue about the end of Semester I and the beginning of Semester II are also welcome. Mark your calendars for Friday, November 20, at 9:00 a.m. and join us via Zoom!
Follow Us on Facebook!
---
Springmont School.
today
Parents - Don't miss tonight's iChange Collaborative Workshop: Let's Get Real: Talking about Race with Children. Learn more about how can we nurture understanding about race in our children, how conversations about race in families of color differ from those happening in white families, and how we can safeguard the well-being of our children. Tonight's interactive workshop will be a courageous conversation about the impact of race on the lives of children and families led by iChange facilitators and co-founders Dr. Danielle Stewart and Martha Caldwell. The link to the Zoom meeting is in Springmont Weekly News. #TheiChangeCollaborative @TheIChangeCollaborative
---
Springmont School.
1 day ago
Photos from Springmont School.'s post
For the last 6 weeks, Upper Elementary students have been engaged in astronomy lessons, learning about the stars and constellations during their At Home Learning days. In addition to learning how to use the North Star to locate major constellations, students also studied why each was so named and about the myths ascribed to each by different cultures. Their final project was to create two constellations; one from marshmallows and toothpicks, the other from push pins and string!
---