News
News
At Springmont, we're proud of our school and like share the accomplishments of our students, alumni, faculty and staff. Here you'll find information about Springmont including recent school news, articles about our curriculum and other interesting items. For additional press or media information, please contact Julie Strickland
jstrickland@springmont.com
or 404.252.3910.
Class Photos & Opportunity for Sibling Pictures - April 14
April 05, 2021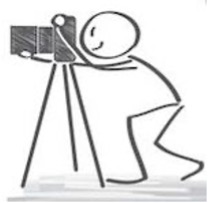 Class photos will be taken Wednesday, April 14, beginning immediately after the conclusion of arrival carpools. We will use the same photographer who did our individual student pictures last October – Kristin Boyer Photography – and a complimentary copy of your child's class photo is included in tuition. Photos will be taken outdoors. Students will be masked and arranged 3' apart. Once everyone is situated and the photo is composed, the photographer will instruct the children to briefly remove their masks and snap the shot. Students will quickly remask.
Kristin is also offering to take photos of siblings! If you have children in different classes/levels and would like to have their pictures taken together, please email Andrea Restifo by Monday, April 12.