News
News
At Springmont, we're proud of our school and like share the accomplishments of our students, alumni, faculty and staff. Here you'll find information about Springmont including recent school news, articles about our curriculum and other interesting items. For additional press or media information, please contact Julie Strickland
jstrickland@springmont.com
or 404.252.3910.
Celebrating International Dot Day!
September 19, 2022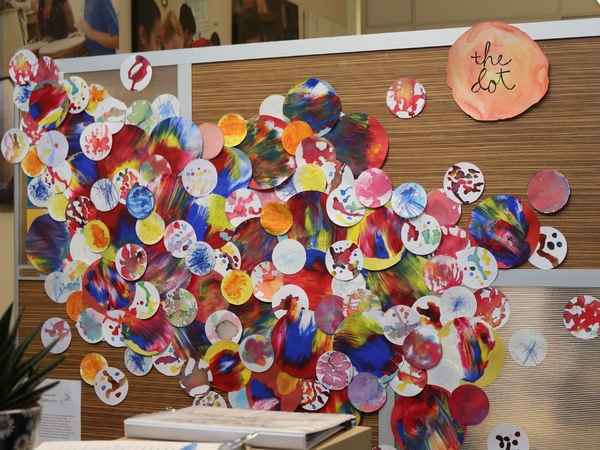 Led by Art Assistant Claire Tadeo, Springmont's Toddler and Primary students joined people across the globe for International Dot Day on September 15! International Dot Day is a celebration of the power and potential of creativity, courage, and collaboration inspired by Peter H. Reynolds' book The Dot, a story about a caring teacher who dares a doubting student to trust in her own abilities by being brave enough to "make her mark". What begins with a small dot on a piece of paper becomes a breakthrough in confidence and courage, igniting a journey of self-discovery and sharing.
Toddler and Primary students explored different art mediums to collaboratively create a colorful collage of dots that is now on display in the Front Office! Toddler children used colored pencils, watercolor, and crayons, and Primary children experimented with color theory and learned how primary colors can be mixed to create secondary colors. Older Primary students also had an opportunity to explore a printmaking process called monoprinting used to create uniquely colorful prints. Make sure to stop by to see our Dot Day display!