News
News
At Springmont, we're proud of our school and like share the accomplishments of our students, alumni, faculty and staff. Here you'll find information about Springmont including recent school news, articles about our curriculum and other interesting items. For additional press or media information, please contact Julie Strickland
jstrickland@springmont.com
or 404.252.3910.
Celebrate Pi Day and Get 20% off Yay Lunch!
March 13, 2023
By Julie Strickland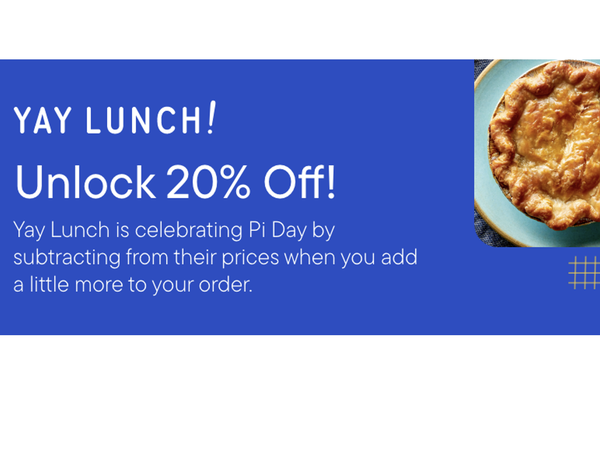 Tomorrow is Pi Day, and Yay Lunch has done the math to celebrate! You can take 20% off your order with code YAYPIDAY — all you have to do is order 3 or more times for each of your lunchers in one week. Your chance to say YAYPIDAY lasts from March 13 to March 26.
For questions on how to redeem a promo code, check out Yay Lunch's FAQs or reach out to their Customer Experience team at info@yaylunch.com.
Click here to place your order today!
Follow Us on Facebook!
---
Springmont School.
4 days ago
Yesterday, 12 Upper Elementary students went on a going-out to the Atlanta Science Festival in Decatur! This two-week event celebrates local work in science and technology. The children visited the Bite-Sized Physics presentation and enjoyed making Oobleck, a non-Newtonian fluid. They also helped make static electricity with a Van de Graff generator. Hands-on learning is not only more effective and memorable but more fun!
---
Springmont School.
5 days ago
Thanks to Springmont parent Roza Rivanshokooh, Michelle's Primary class knows a little more about Nowruz or Nourooz, the Iranian or Persian New Year! Students learned that Nowruz means "new day" and is a 13-day celebration beginning on the first day of spring that typically includes food, dancing, singing, and poetry. Students enjoyed a picture book that introduced the Farsi words for the 7 symbolic items beginning with the 's' sound displayed in homes during this holiday and looked forward to tasting traditional pastries at the snack table! We are so grateful for our diverse and globally minded community and for parents who share the Gift of Time!
---