News
News
At Springmont, we're proud of our school and like share the accomplishments of our students, alumni, faculty and staff. Here you'll find information about Springmont including recent school news, articles about our curriculum and other interesting items. For additional press or media information, please contact Julie Strickland
jstrickland@springmont.com
or 404.252.3910.
Camp on Campus Rescheduled to Mar. 30
February 25, 2019
By Julie Strickland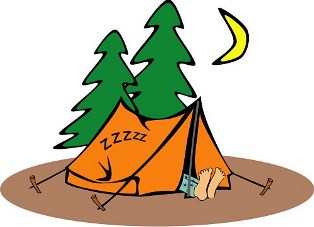 Primary and Lower Elementary students and their parents are invited to sign-up for a night under the stars - fingers crossed for good weather! Rescheduled from the fall, this event will be held on campus Saturday, March 30. Grab your tent and a picnic dinner; Springmont will provide games, crafts, s'mores and more! Spaces are limited and filled on a first-come, first served basis. Families who registered for the fall date and have already accepted Michelle Wolfersberger's email invitation to re-reserve their spot do NOT need to register. If you would like to join the fun, click here for more information and to RSVP.
Follow Us on Facebook!
---
Springmont School.
2 days ago
All families are invited to join us for our 16th Middle School Commencement Ceremony next Friday, May 24, at 6:30 p.m. Each 8th-year student will speak about his/her years at Springmont and hopes and dreams for the future as well as share words of wisdom for classmates. If you are not already 100% sure your child is in the right place, you won't want to miss this moving testimony to the Springmont experience!
---
Springmont School.
3 days ago
Photos from Springmont School.'s post
The second half of the Middle School trip to Washington D.C. was as exciting and educational as the first! Students enjoyed the African American Museum, the United States Botanic Garden and a Potomac River cruise. Spending five days away from home and learning first hand about our nation's history and government is a valuable and meaningful adventure for Springmont's Middle School students.
---