News
News
At Springmont, we're proud of our school and like share the accomplishments of our students, alumni, faculty and staff. Here you'll find information about Springmont including recent school news, articles about our curriculum and other interesting items. For additional press or media information, please contact Julie Strickland
jstrickland@springmont.com
or 404.252.3910.
Apogee: Do you have questions? We have answers
November 12, 2018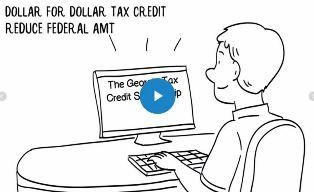 Don't let Apogee remain a mystery and allow those tax credits to go unclaimed. We have all the resources you need to understand the Georgia Private School Tax Credit program. From how it works through claiming your tax credit, we can help every step of the way.
Our Apogee Scholarship Fund website page is full of information you need, including a quick and easy to understand video explanation. If you have a question that's not answered, don't hesitate to reach out to Lauren Stevenson or John Panessa.
Take it from long-standing Apogee supporters…
"We have participated for several years. The process is quick and straightforward. Believe Lauren when she tells you about the impact this program can have on our school." - Ann and Hody Crouch