News
News
At Springmont, we're proud of our school and like share the accomplishments of our students, alumni, faculty and staff. Here you'll find information about Springmont including recent school news, articles about our curriculum and other interesting items. For additional press or media information, please contact Julie Strickland
jstrickland@springmont.com
or 404.252.3910.
Announcing the 2021-22 Yearbook Cover Art Contest
October 12, 2021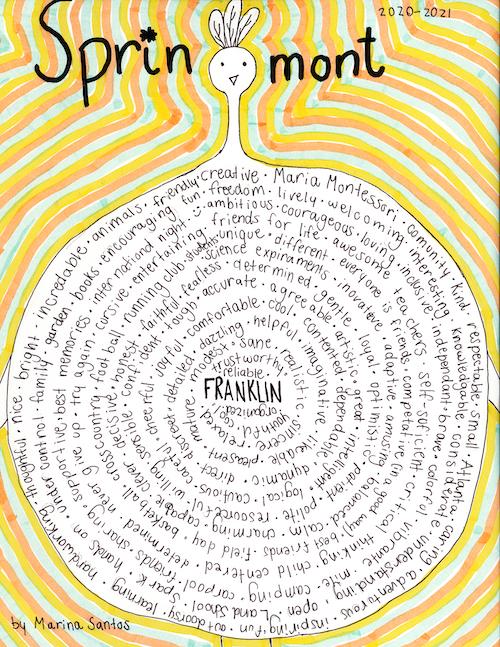 As has become tradition, students are invited to submit full-color, 8½ X 11" entries for the cover of Springmont's Yearbook. We've had so many great covers in the past - pictured here is last year's winner submitted by Marina Santos.
As your child considers what to include, he/she might consider
What is your favorite thing about Springmont?
Do you have a favorite lesson or activity?
Do you love a particular Core Value here?
How would you depict that on a yearbook cover?
Creativity and originality are encouraged, and collaboration is welcome! Entries are due to Andrea Restifo by November 5.
Artwork will not be returned and may be used for other Springmont publications.