News
News
At Springmont, we're proud of our school and like to share the accomplishments of our students, alumni, faculty, and staff. Here you'll find information about Springmont, including recent school news, articles about our curriculum, and other interesting items. For additional press or media information, please contact Julie Strickland
jstrickland@springmont.com
or 404.252.3910.
Announcing Head of School Coffees
September 05, 2023
By Julie Strickland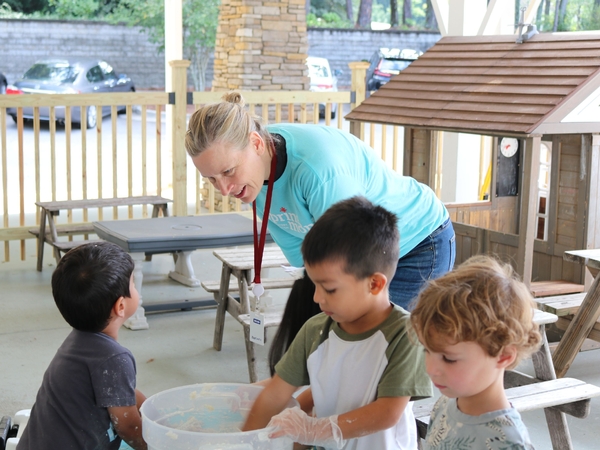 Parents/guardians are invited to join Head of School Elizabeth Lener for coffee and conversation! This is a great opportunity to connect with other parents, hear more about what's in store for the 2023-24 school year, and get to know Elizabeth better. Even if you can only stay for a few minutes, we hope you will attend. There's no need to RSVP.
Toddler & Primary: Thursday, September 14, 8:45 a.m.
Elementary & Middle School: Tuesday, September 19, 8:45 a.m.
Follow Us on Facebook!
---
Springmont School.
1 day ago
Last Thursday, the Springmont Cross Country Team participated in their second meet of the season - congrats to all the runners for faster times! The boys' team came in 2nd out of 12 teams, with Gabriel S coming in 3rd and Tabor S coming in 8th out of almost 50 runners. Samantha H came in 8th out of more than 60 runners in the girls' race. Their next meet is at Garrard Landing this Wednesday, Sept. 27!
---
Springmont School.
4 days ago
September 15 – October 15 is National Hispanic Heritage Month! Because food is a common language that brings us together, earlier this week, Middle School students led by Spanish Teacher Anabel Brcek cooked and enjoyed tacos, flan, and pay de limón con galletas María as part of their research and learning about the many Hispanic Americans who have positively influenced and enriched our nation and society. Extraordinary!
---